Florida Keys Fishing Charter Rates & Info
Learn more about our Florida Keys fishing charter rates and information to help you prepare and maximize your time on the water.
Florida Keys Fishing Charter Rates
Join Us for an unforgettable full day of fishing on the waters of the Lower Florida Keys and Key West.
Six hours of fishing the fabled flats and backcountry of the Lower Keys and Key West.
The same Outgoing Angling adventure packed into a half-day timeline.

 
See the Florida Keys in a whole new light. 
Rates apply to two anglers.
Deposits are required to reserve dates
$200 per day by either Venmo, check or credit card +3.5%
Deposits are not refundable within 90 days of your charter
Deposits can be transferred for reasons of weather.  Cancelations within 30 days are accountable for full payment. 
Florida Keys Fishing Charter Information
When traveling to the Florida Keys you can either fly into mainland Florida by way of either Miami or Ft Lauderdale airports. Renting a car and making the drive down to the Lower Keys and Key West offers a stunning commute through the islands and can save you some money as well. The best option, however, is to fly directly into Key West and save yourself the hassle of extra travel.
When staying in the Lower Keys and Key West, you first have to define how you want to stay, options vary from liveaboard sailboats to beachside villas. If it's a large or chain hotel that you require, Key West has several options.
If you like a smaller more local setting the Lower Keys have better options with a quieter atmosphere.
Outgoing Angling is outfitted with the best gear in the industry and supplies all necessary tackle for the days fishing.
Spinning tackle provided for anglers is all G. Loomis and Shimano, fly tackle is Orvis, G. Loomis and Tibor Reels with well-matched specialty fly lines.
You are welcome to bring your own fishing gear, a lot of times anglers are more comfortable with their own equipment, just ask your captain ahead of time to make sure what you want to bring will be appropriate.
Your day(s) of fishing will be spent on a 2018 Hell's Bay Marquesa. This vessel is a top-performing boat in the market and is equipped with all the amenities to ensure anglers are comfortable and enjoy their time on the water.
When traveling anywhere to fish always bring a rain jacket!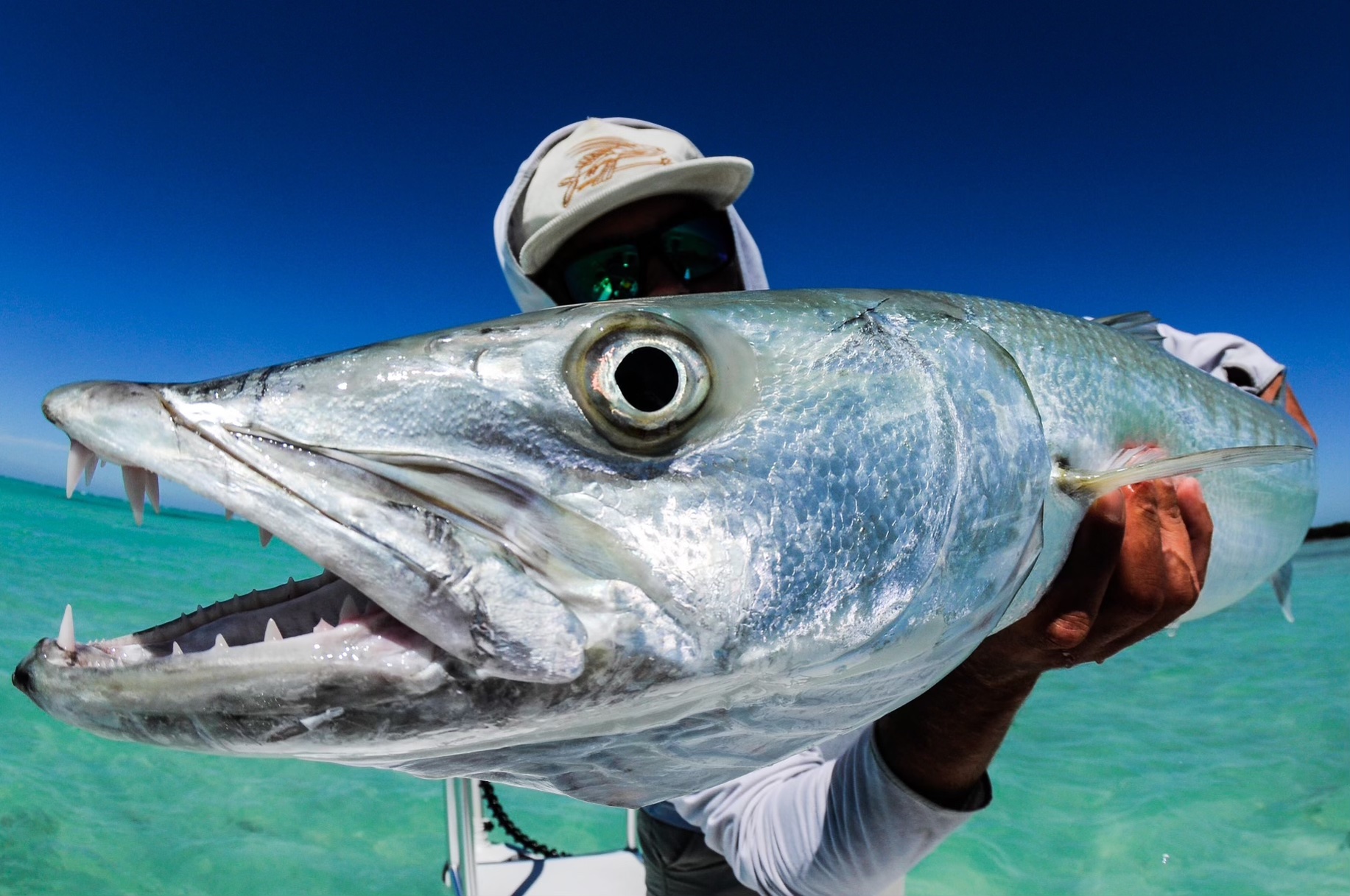 Polarized sunglasses, sunglasses with polarization are essential. Costa makes the best saltwater fishing glasses, sunrise silver and green mirror tints are best, blue mirror is least appropriate.
Cover Up: We avoid using sunscreen on the water by covering up completely. Long sleeves, pants, hat, buff, and gloves, will best keep you protected from the sun. Sunscreen can ruin fishing tackle, the boat's upholstery and worst of all; the fish can smell sunscreen when it's used excessively. 
Food and Snacks:  You will need to supply your own food and snacks for your day of fishing.  Your captain will have a cooler with ice and waters any beverages in addition to water you may need, like beer or Gatorade you will need to supply. 
When staying in the Lower Keys and Key West, you have lots of options to choose from.  The bigger islands like Key West or Marathon Key have options from smaller local motels to large chain hotels.  A simple Google search for "places to stay in Key West" or "places to stay on Marathon Key" can provide better information than we can.  However when staying local in the Lower Keys we have some specific suggestions.
Parmers Resort on Little Torch Key
Looe Key Motel on Ramrod Key
Sugarloaf Lodge on Sugarloaf Key
Explore our Florida Keys Adventures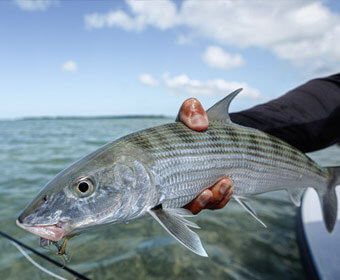 Fly Fishing the Florida Keys
Fly fishing the fabled flats and backcountry of the Florida Keys.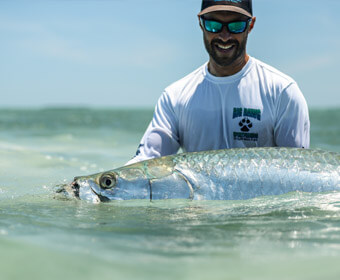 Florida Keys Tarpon Fishing
Join Outgoing Angling to hunt the powerful silver king. Fly or spinning rods.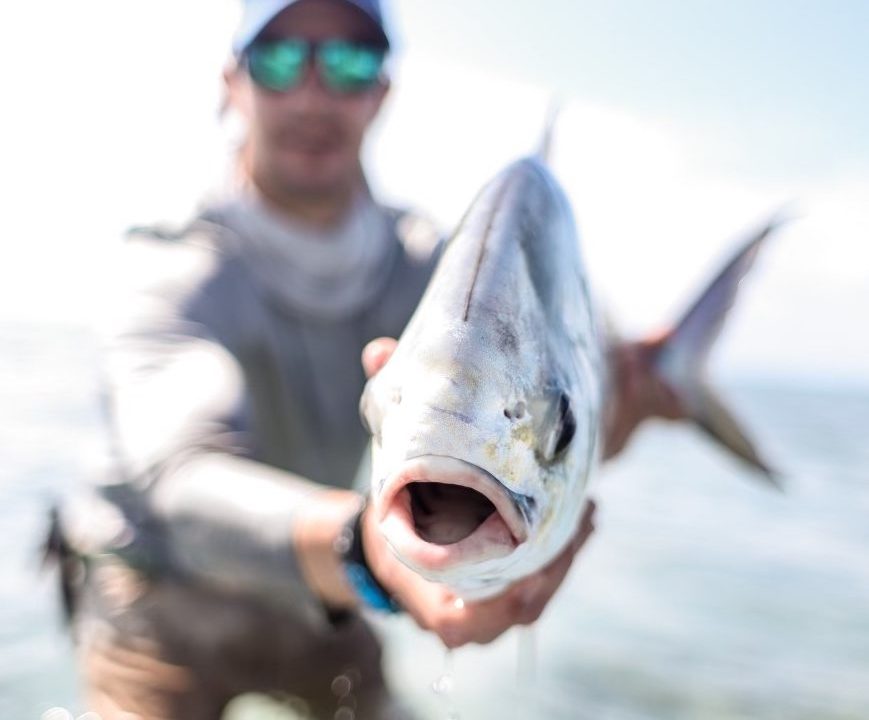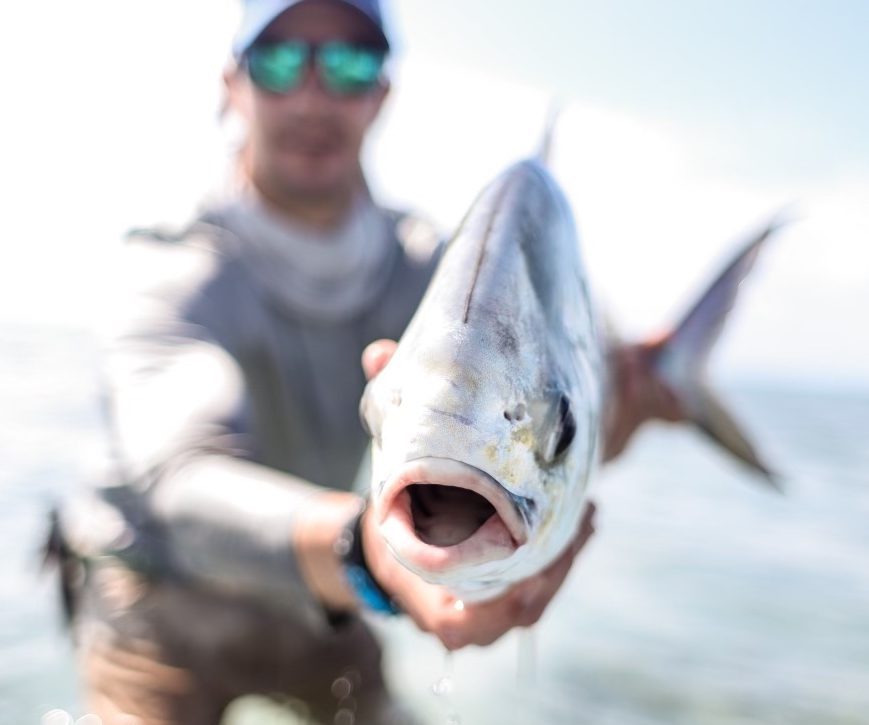 Florida Keys Permit Fishing
Keys permit are one of the most difficult fish to target, which makes them special.
Outgoing Angling
Florida Keys Action