Florida Keys Fly Fishing Charters
A truly challenging and unforgettable fly fishing trip!
Outgoing Angling Florida Keys Fly Fishing Trips
Fly Fishing the Florida Keys
The Florida Keys are truly a fly angler's biggest set of challenges.  These fish are big, old and smart, so keen casting and presentation is required.  The water is very clear and the fish are aware of their surroundings but your guide knows what it takes to get em!
The Florida Keys Fisheries
The Florida Keys is an endemic tropical ecosystem in the Continental United States and home to many rare and endangered species of birds, fish and other marine life. During your visit to the Keys, there are many options and excursions beyond just fishing as the Keys are among top eco-tourism destinations. The whole "Keys" chain of islands lies within the Florida Keys National Marine Sanctuary, which is a federally protected tract of land and an incredible location for bird viewing, an eco-tour, fishing charter or umbrella drink.
The Florida Keys offers anglers many different species of fish to pursue both on fly and on conventional tackle. Conditions don't always allow us to target our dream fish species, poor conditions can turn fly fishing from difficult to impossible so we always have a backup plan. Changing tactics allows us to keep fishing through poor conditions by either retiring the fly rod and then spin fishing or changing the species we are targeting to achieve success in less than desirable weather conditions.
The Keys offer both great inshore and offshore fishing and are known for the various tournaments that take place on the flats, in the backcountry and offshore. Inshore fishing charters offer an angler or enthusiast a chance to be immersed in the local flora and fauna without leaving sight of the shore. The shallow waters surrounding the Florida Keys and Key West are teeming with life; turtles, dolphins and of course fish. South Florida is the only location in the United States where an angler can catch a "grand slam" or all three species of fish, bonefish, permit, tarpon in one day of fishing. A grand slam is the most coveted achievement in saltwater fishing and sport fishing altogether.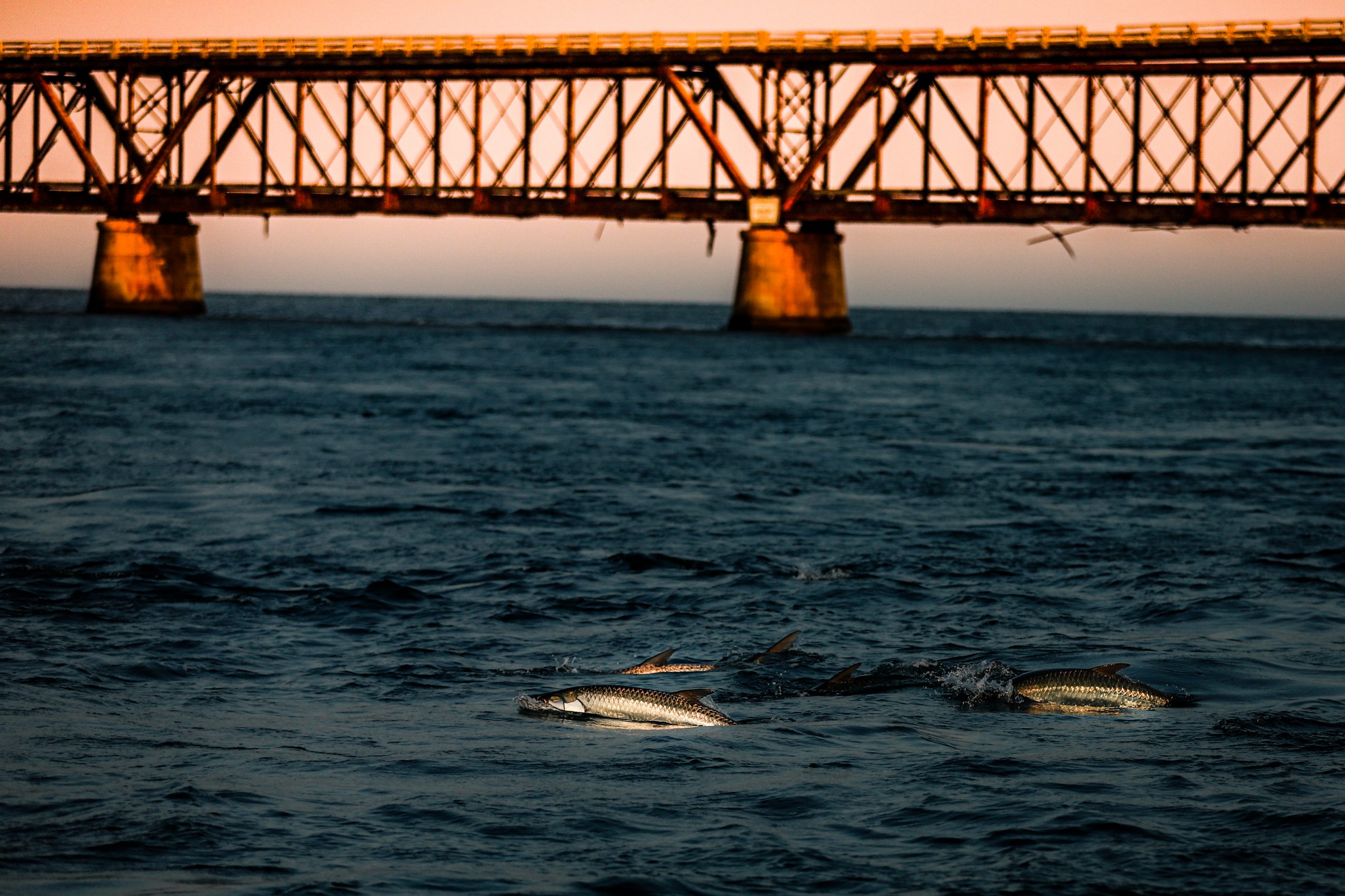 One of the most important things an angler can do before a fly fishing trip to Florida is to learn the double haul.  Double hauling is an advanced technique of fly casting where extra tension is provided with your stripping hand while casting to better load the rod and provide the angler with ample line speed.  Double hauling is necessary as it allows your cast to overcome often windy conditions and provides cadence to your cast for timing and fly placement.
Being familiar with locations on the clock in relation to the bow of the boat is crucial. Practicing casting before a trip is necessary but a concrete knowledge of 9, 12 and 3 O'-clock is imperative.
Fly Fishing the Florida Keys
Fly fishing the Florida Keys or anywhere in the saltwater usually requires good weather conditions for sight fishing, this means the sun is required and low wind is preferred in order to spot and appropriately cast to a fish.  The weather sincerely dictates everything we do when out on the water and is seen as the ultimate variable when planning a saltwater fishing trip.  Sight-fishing is truly exhilarating when it all comes together, there's nothing like watching a fish eat a fly or even live bait.  You may be all by yourself on the bow of the boat when casting to a fish but it was a real team effort that got you to that point, sight fishing requires communication between the guide and the angler where "distance from the boat" and "location on the clock" become more important than real-time itself.
Fly fishing in saltwater anywhere in the world usually requires a guide and with that comes the necessity of communication.  You expect us to perform as guides but we also expect that you can perform as an angler as well.  This doesn't necessarily mean we need you to cast 100ft, but we expect that you can comprehend and follow basic directions.  Being able to cast 50ft in calm conditions and 30+ ft in windy conditions is crucial.  What's even more crucial than distance is processing instructions in the heat of the moment, too much excitement and "buck fever" often prevents the angler from capturing that fish or shot they were so desperately after.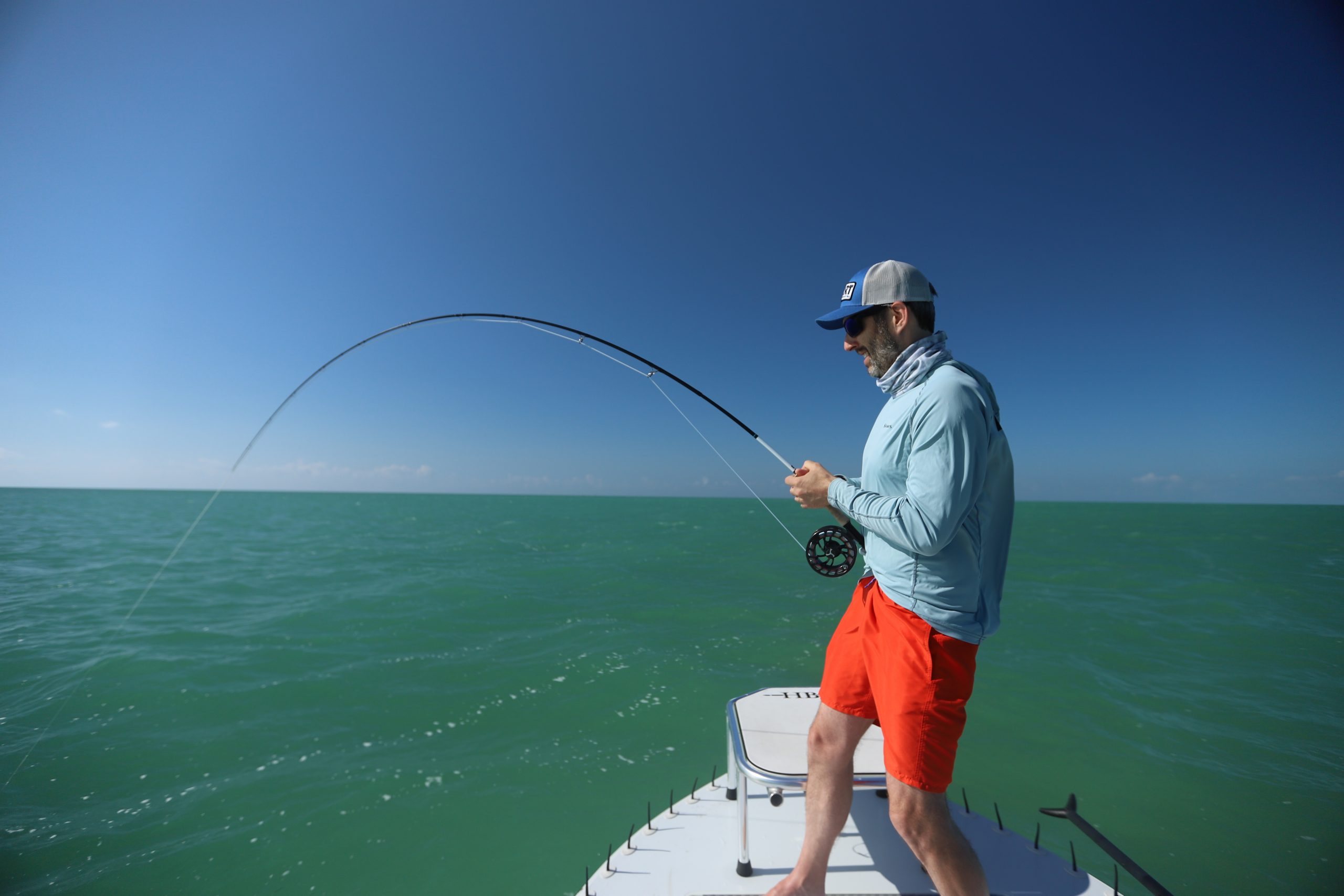 Again if you carry expectations about your trip we assume you already possess the skill set required to get the job done and also expect that you are coachable.  There's only one way to gain experience fly fishing in salt and that's time on the water.  You need to show up at the dock with an open mind for the day and the willingness to learn!  We as guides are unbelievable caddies but we are not swing coaches, meaning you need to already possess basic casting fundamentals including the double haul.  Casting lessons before a big trip south will help you capitalize on opportunities and are a lot cheaper than spending your charter time trying to grasp the basics.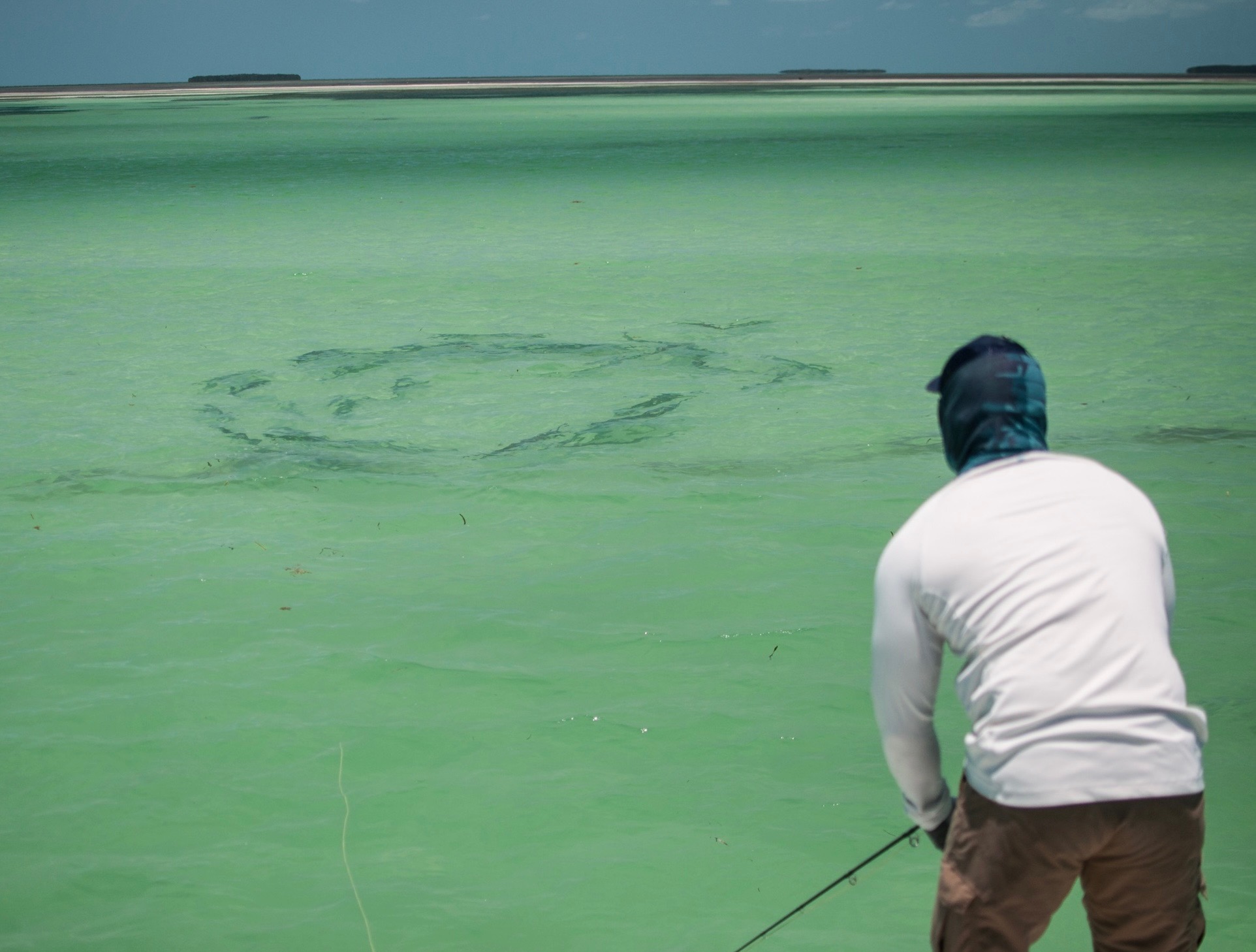 Tarpon Fly Fishing
 The Florida Keys are truly a year-round tarpon fishery with resident fish available and a large influx of migratory fish in the spring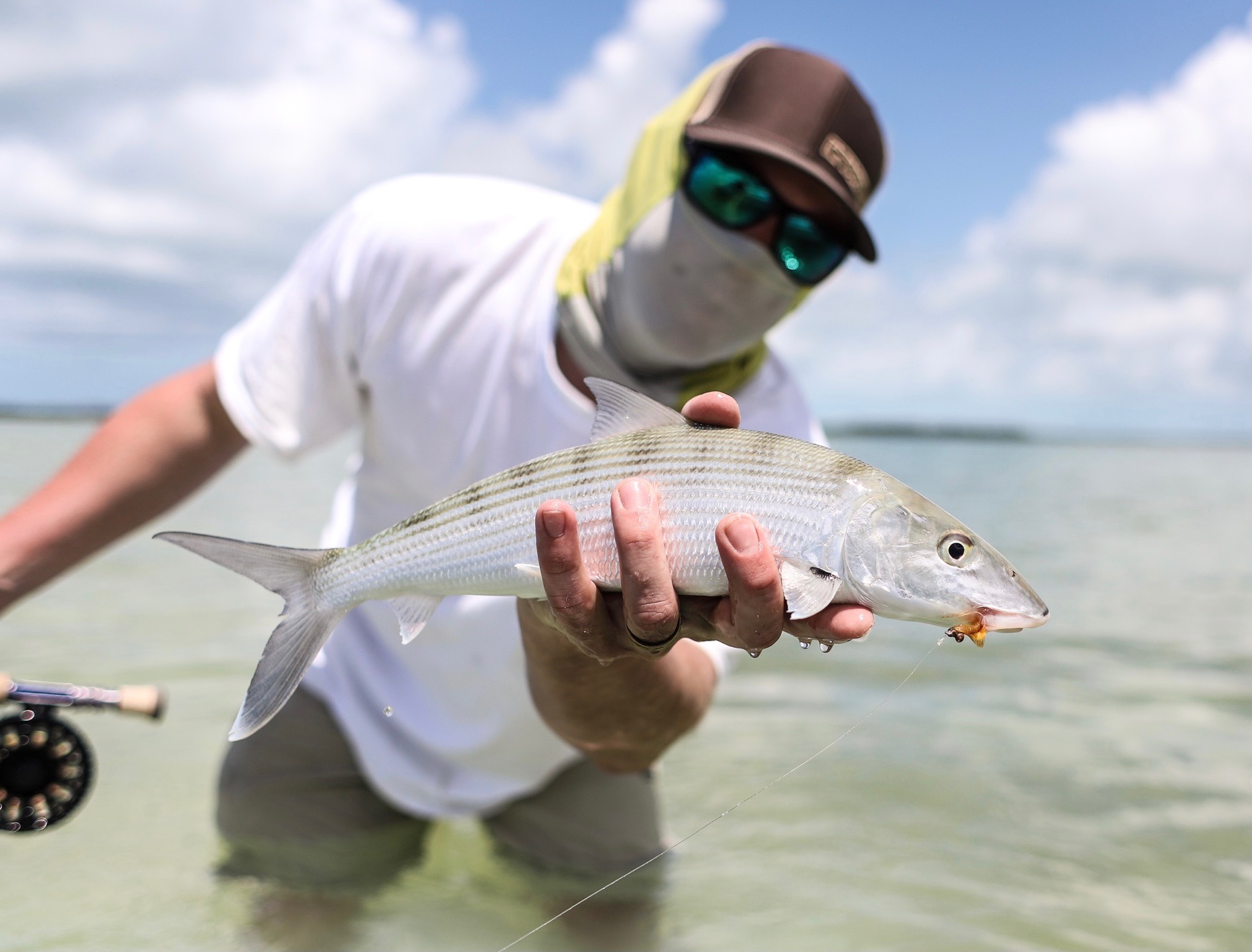 Florida Keys Bonefish
The Florida keys have seen a strong resurgence of the bonefish in the past decade and are the only place in the continental U.S. you can target them.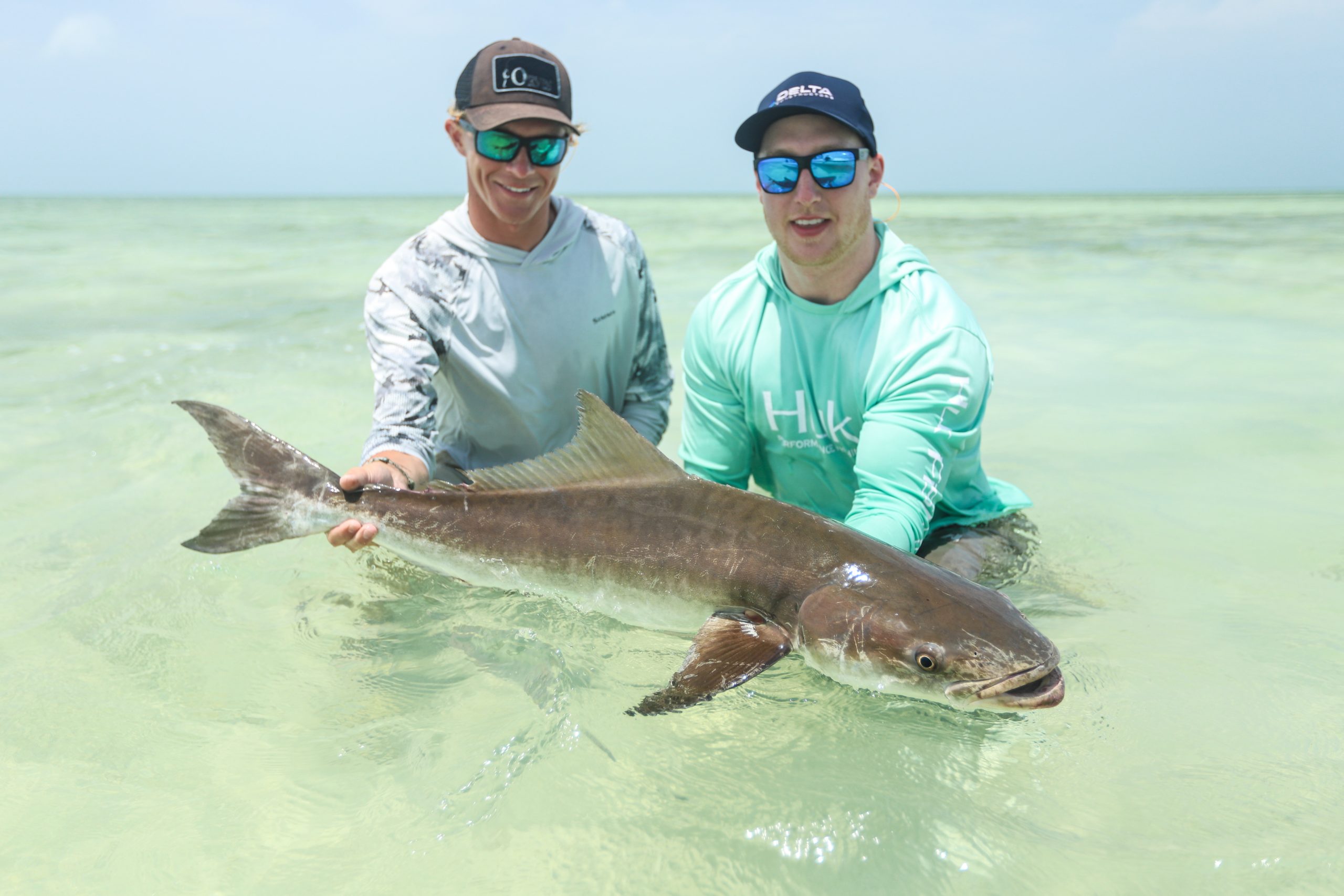 Key West Fishing Charters
Key West is a top tarpon and permit fishing destination in the state of Florida, and in the world but also provides some species diversity.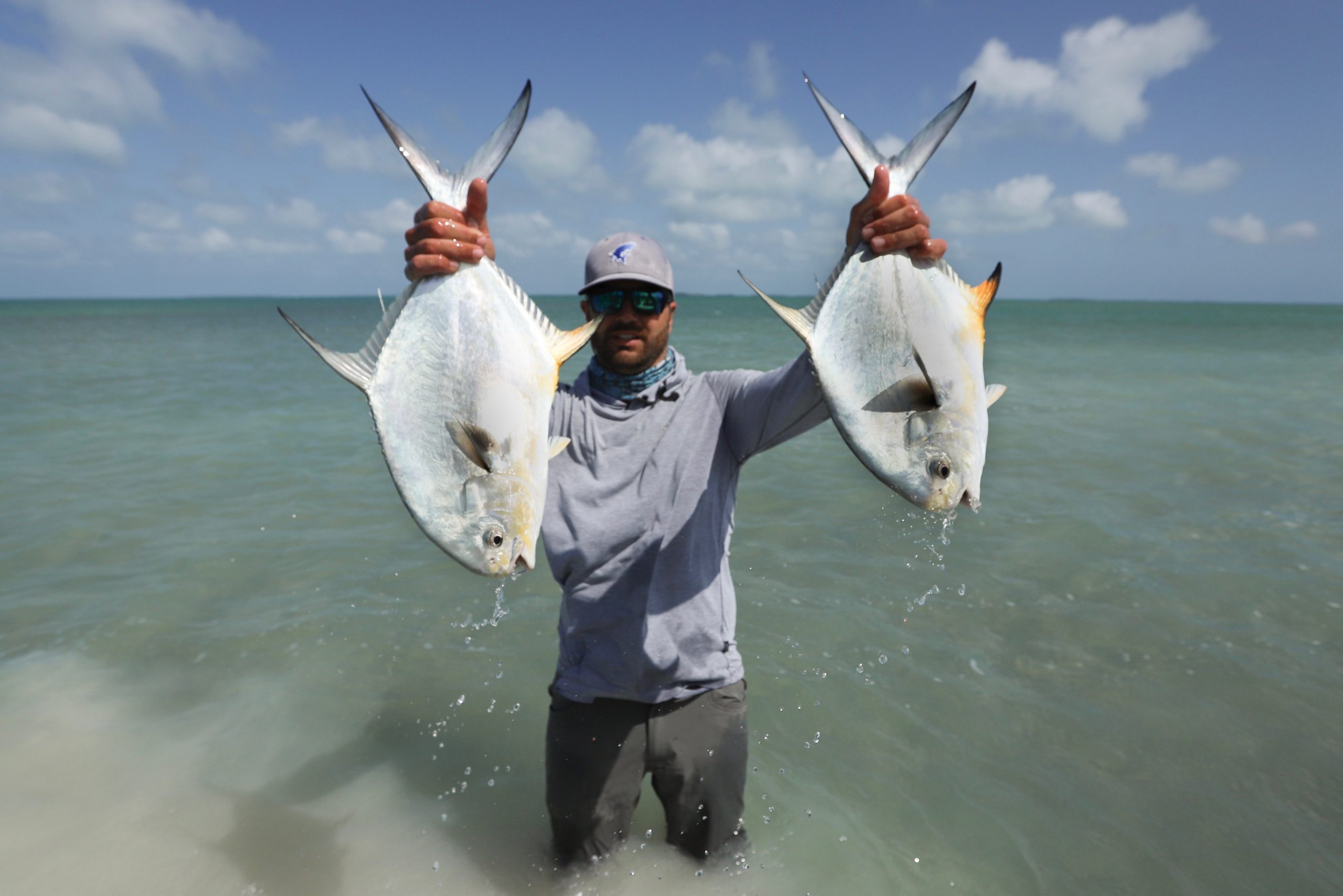 Permit Fishing
Florida Keys permit are one of the most difficult fish ever to be targeted, which makes them very special. Key West permit are usually fairly abundant.