Alaska Fishing
Rates & Info
Learn more about our Alaska Fishing charter rates and information to help you maximize your time with us and better enjoy your time on the water!
Alaska Fishing Charter Rates
Rate includes two anglers each additional angler is $300
Rate includes two anglers each additional angler is $250
Rate includes two anglers each additional angler is $200
Trout or Steelhead charters are limited to three anglers and Sockeye (Red) Salmon charters can include five anglers.
Deposits are required to reserve dates.
$200 per day by either Venmo, check or credit card +3.5%
Deposits are not refundable within 90 days of your charter.
Deposits can be transferred for reasons of weather.  
Cancelations within 30 days are accountable for full payment. 
Alaska Fishing Charter Information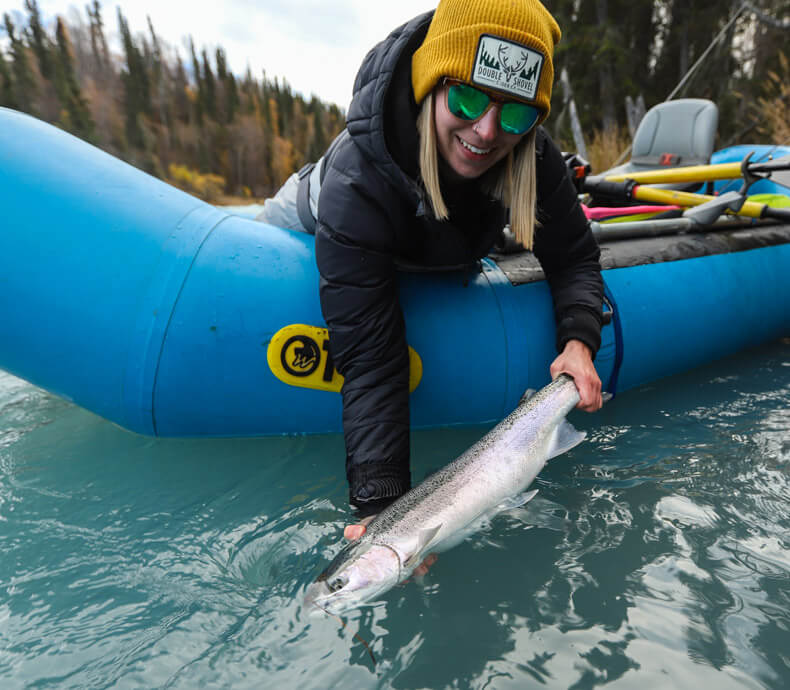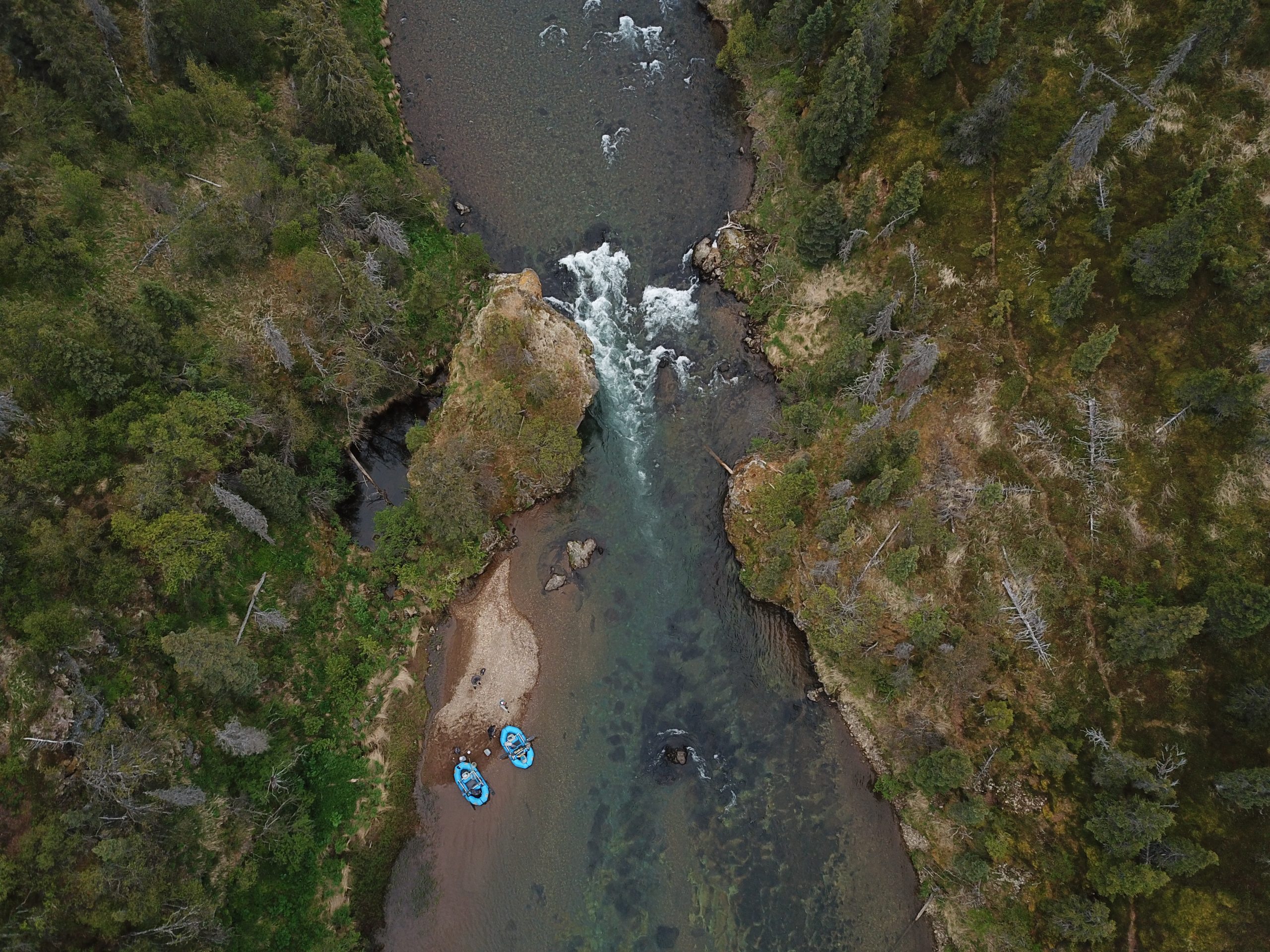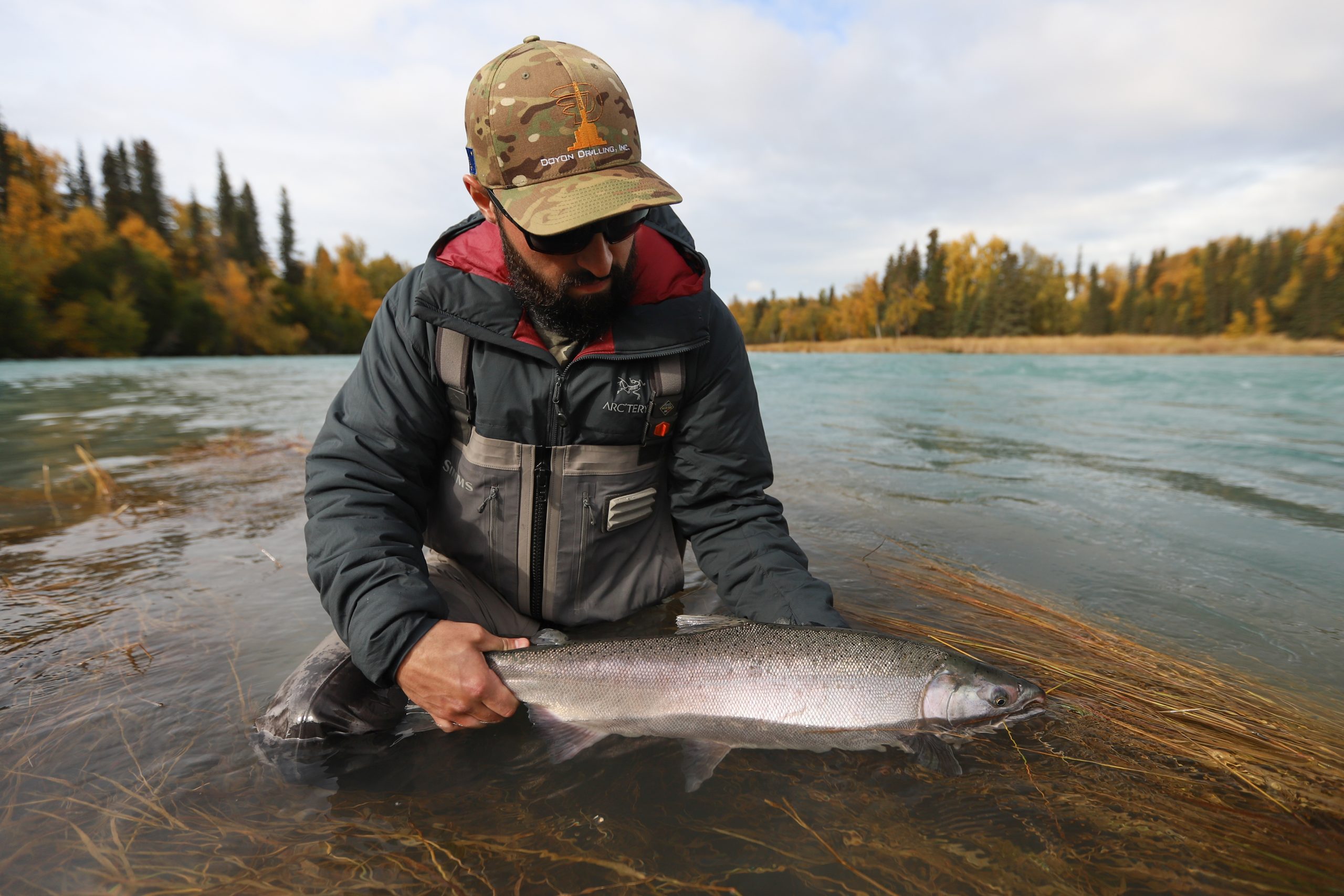 Rain Jacket

Waders, we supply them also

Rubber soled wading boots

*absolutely no studs*

Fishing License and applicable stamps.

Polarized sunglasses

Hat, long sleeves, bug dope, sun screen.

Fall conditions require warm layers, gloves and hat.  Bring extras!
Food and drinks:
you will need to supply your own food and drinks for your day of fishing. Staying hydrated is key to spending multiple days on the water comfortably, even in Alaska.
We require you to wear a life jacket at all times while boating or fishing from the boat, the rivers are swift and extremely cold, safety first!  
If you have a favorite fishing PFD please bring it, we supply nice applicable life jackets for fishing but if you own a comfortable life vest pack it for your trip, as you may prefer yours over ours.  
How to get to the Kenai Peninsula
When traveling to Kenai or Soldotna your choices start after you get into Anchorage.
You can either fly from Anchorage directly into Kenai and rent a car locally to get around the Kenai, Soldotna area.  Renting a car right in Anchorage and making the 2+ hour drive down to the peninsula is also a good option but be warned it's about the prettiest drive in North America.  
When staying on the Kenai Peninsula you have a lot of options for lodging from small secluded cabins, Motels to big river-side Lodges.  We always suggest doing your own research but we have come to recommend a few places as well.
Also Air BnB and VRBO are great options to find local rentals
Our Unforgettable Alaska Fishing Charters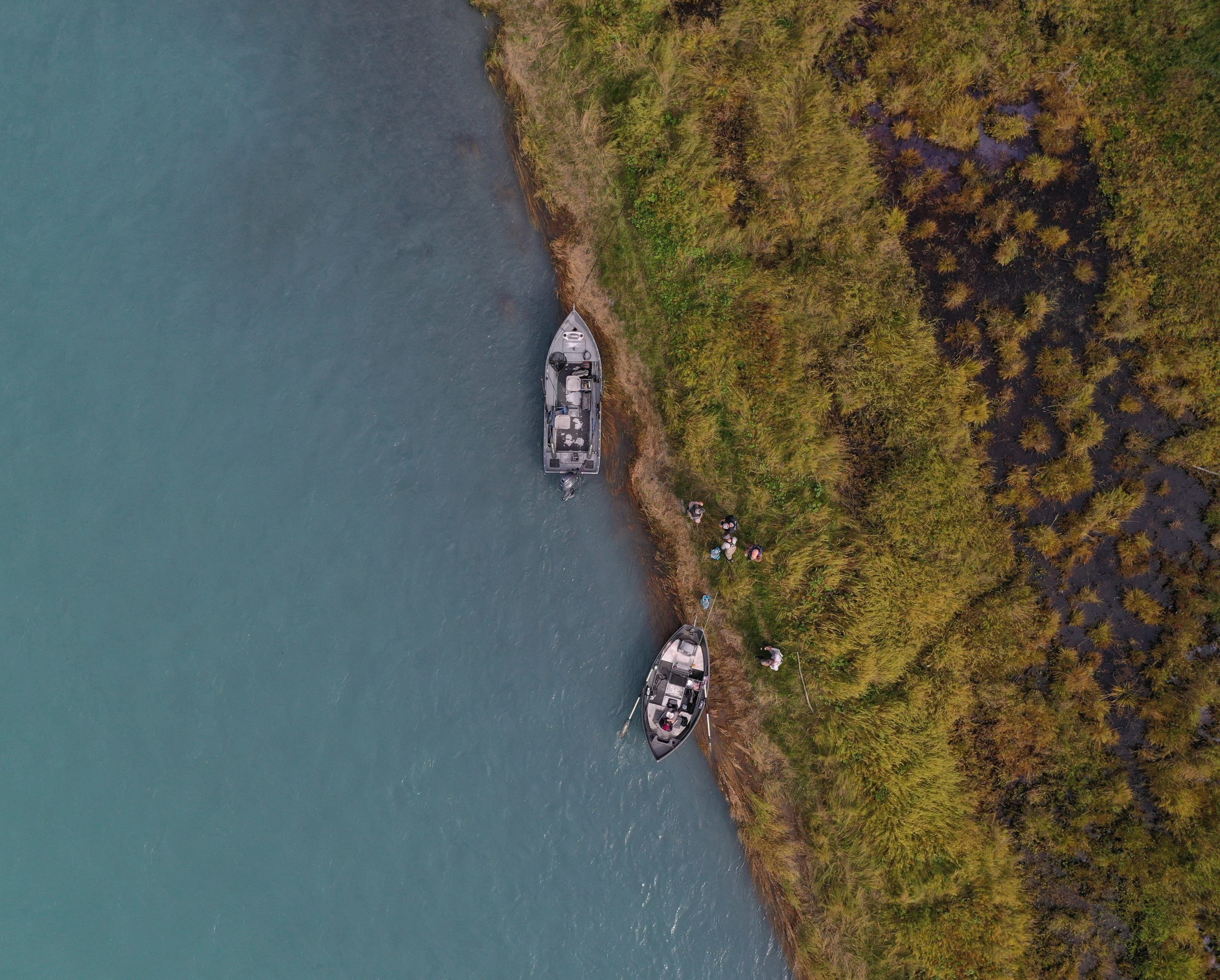 Kenai River Fishing
The Kenai River is one of the most beautiful rivers in the state of Alaska and one of the most prolific salmon and trout fishing rivers in the world.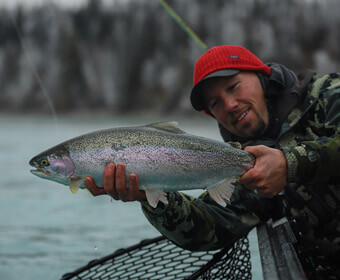 Alaska Trout Fishing
Alaska is considered one of the top trout fishing destinations. in the world and for good reason.  Fish attain incredible size during the summer months!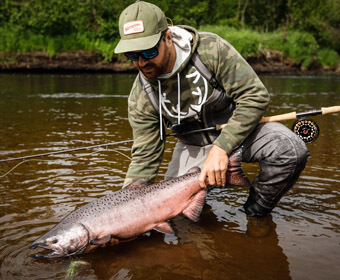 Alaska Salmon Fishing
Catch wild Alaskan Salmon near Anchorage and the Kenai River in one of America's most beautiful natural landscapes.