Alaska Trout
Fishing Charters
Hunt for Trout in the Alaskan Wilderness
About Alaska Trout Fishing:
Trout fishing most typically starts when the weather turns in June, early season in Alaska is very reminiscent of Rocky Mountain rainbow trout fishing except that it's way better!
Alaskan Rainbow Trout are true carnivores, they have a short window of time to attain the calories to last them through the winter so they eat often and they eat big!
Streamers are the name of the game in Alaska before salmon arrive.  Sculpin, lamprey, salmon smolt and leeches all make up a part of the Alaskan Trout's diet.
When the salmon fry hatch from the gravel in the spring they become a huge part of the trout's diet over the next couple of months.
After the salmon arrive, spawn and die, salmon flesh and eggs comprise the majority of the Alaskan rainbow trout's diet.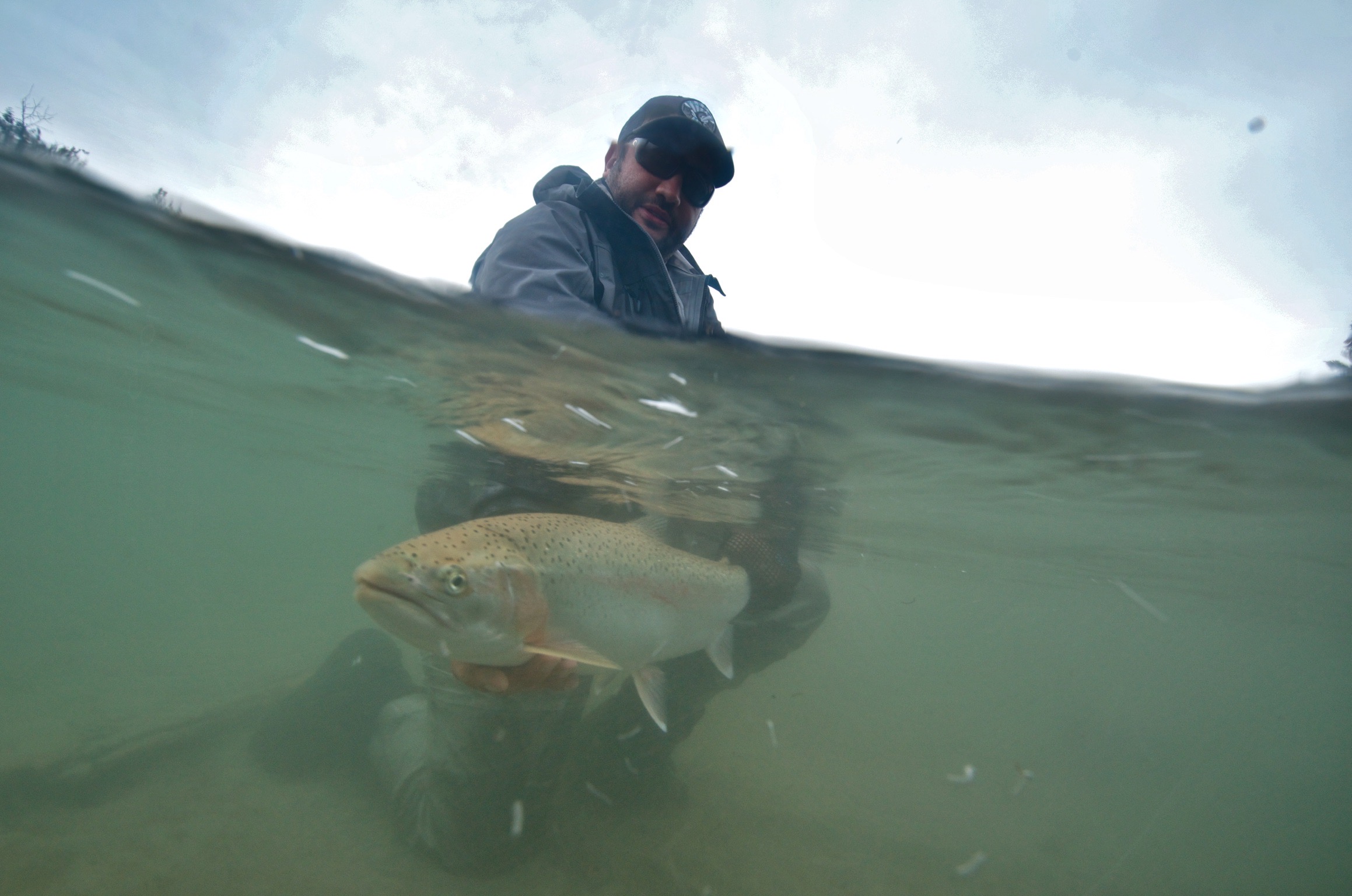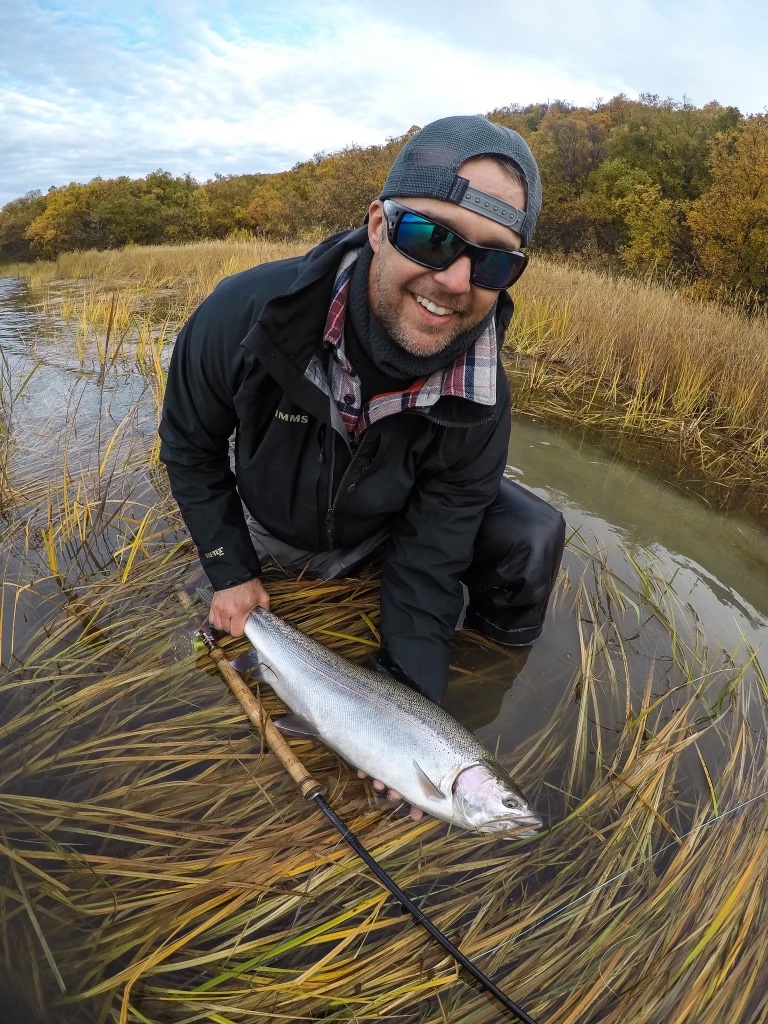 Salmon smolt are targeted by trout as they down migrate from the freshwater into the ocean. Salmon fry and smolt are both on the menu in the spring and summer.
Terrestrial animals aren't safe around trout streams in Alaska, mice and other rodents fall prey to rainbow trout when they make contact with the water.
Trout fishing after a limit of salmon are taken is a good way to break up the day and get the full experience of what Alaska has to offer.
Trout fishing the Kenai is one of the best opportunities to catch a trophy rainbow especially in the fall months, when they have attained great size from eating salmon parts and eggs.  Flesh flies and beads are the name of the game after the salmon have begun to spawn and die.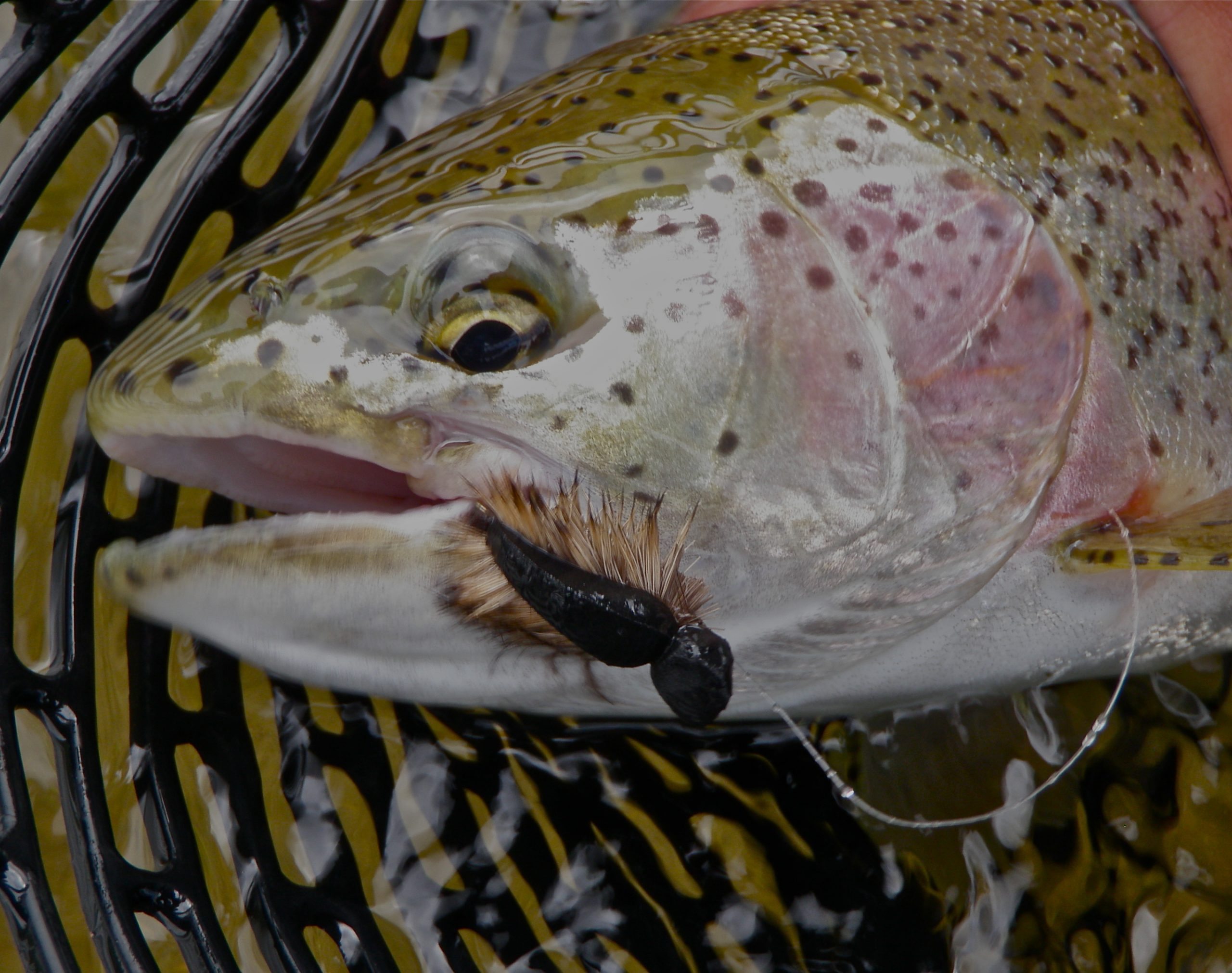 Dolly Varden
(Salvelinus malma)
Often called the prettiest fish in the state the Dolly Varden posses incredible colors that become more and more vibrant all summer before they spawn in the late fall.
"Dollies" are a species of Char closely related to the arctic char and lake trout.  Dolly Varden are anadromous, meaning they live in the ocean and return to the rivers to feed and spawn.
Arctic char are also available in some bodies of water in Central Alaska, char do not return to the ocean and instead are land-locked often far removed from the sea.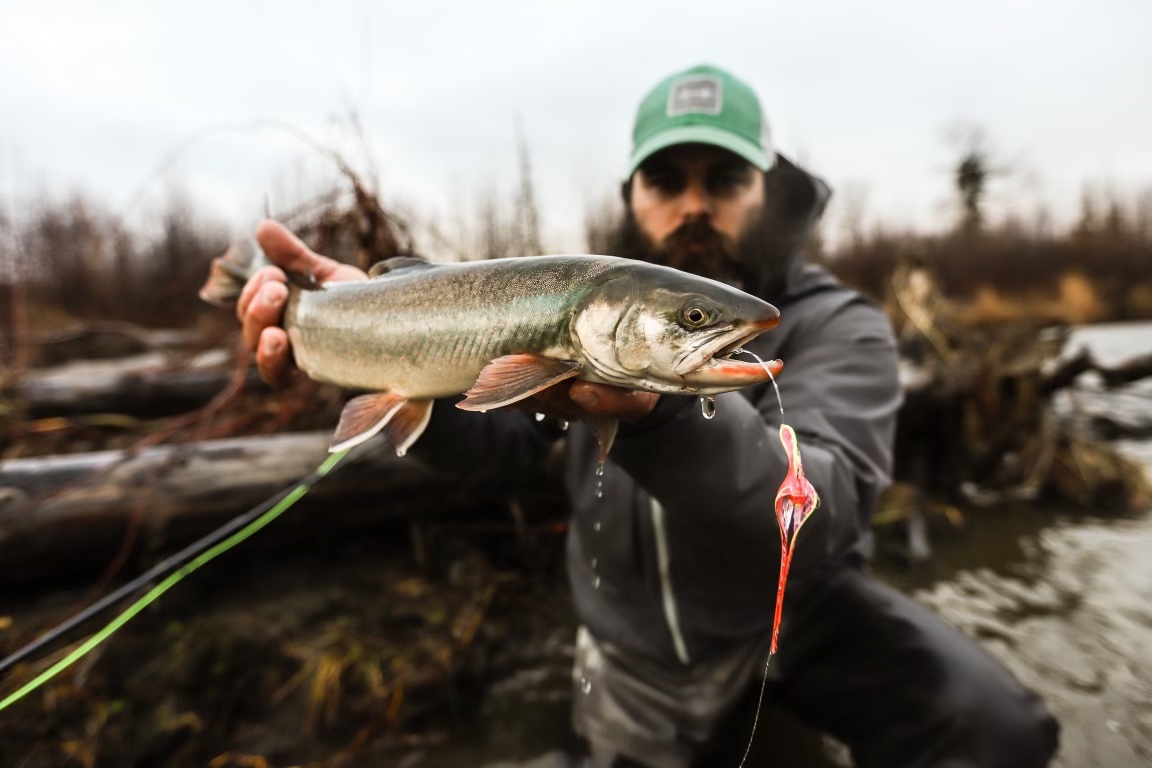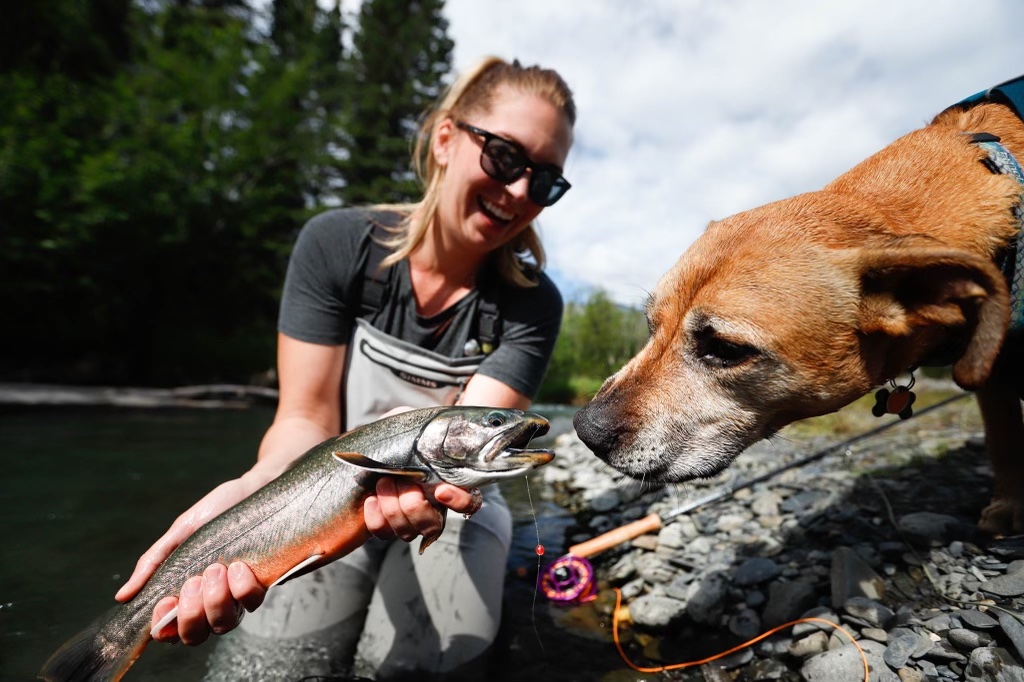 Trout Spey is a technique that's been growing in popularity for the last few years and typically refers to targeting trout on a two-handed rod, Spey rod, or switch rod.
"Spey" implies a two-handed means of casting and down and across "swinging" presentation.  Trout Spey is a unique way of fishing as the rods, lines and casts are much more delicate than with full-sized spey rods.
A 5 weight trout spey rod and reel is well matched for smaller Alaskan rainbow trout, while a "good one" is going to require something heavier.