At Outgoing Angling we offer first class guides, intruction, equipment and experience.
Outgoing Angling offers an unbeatable experience and second to none instruction for both beginners or intermediate anglers looking to advance.  Booking a local guide off the road system offers a far more economical trip than the traditional fly-out lodge, without sacrificing the fishing.
More information about our Alaskan Adventures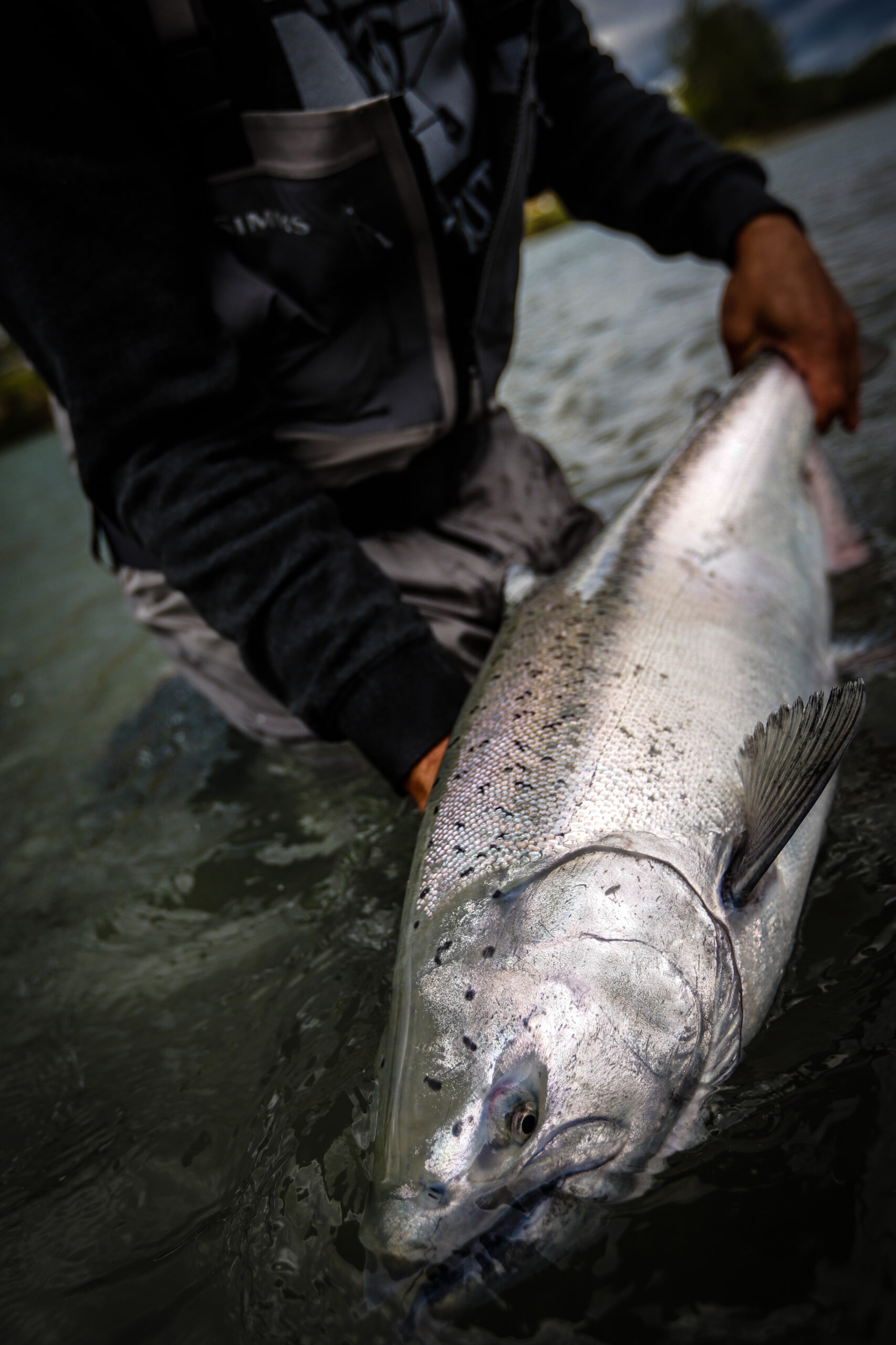 When fishing anywhere in Alaska it's recommended to hire a guide, not only will this help ensure fishing success but it's also an issue of safety.  Alaska has a raw and dynamic landscape that is often very unforgiving.  A good guide is not only concerned about catching fish but also concerned about the overall experience and keeping everyone safe.  An experienced guide can better explain the local flora and fauna as well as introduce you to some breathtaking new experiences.
Yes, there's bears!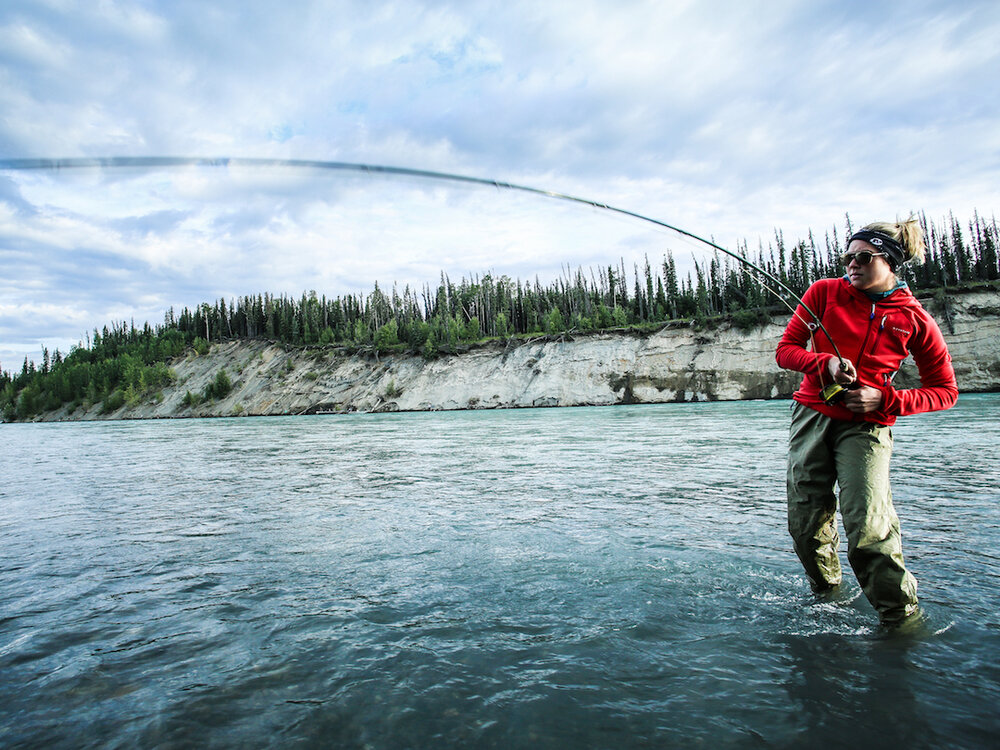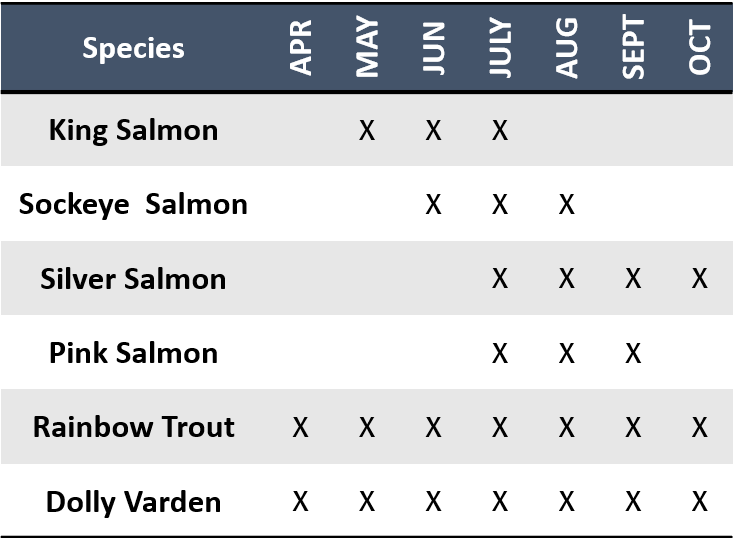 If you've ever heard that the Kenai River is a must see when visiting Alaska, you heard correctly.  Whether you're an angler or not the Kenai River offers some of the best recreating and fishing to be had anywhere in the state.  The various salmon runs on the Kenai are truly something to behold and the trout are that of old angling lore.  The King Salmon have unmatched size anywhere else in the world, the Sockeye Salmon return in unbelievable numbers (over 2 million in 2021) and the Silver Salmon are about as fresh as they get, targeting them within a few miles of the ocean.
Salmon fishing on the Kenai river is about as user friendly as it gets.  What better place to master a new skill and provide food for the table?  Kenai salmon fishing is the most cost effective means of catching fish to bring back home, in Alaska, period.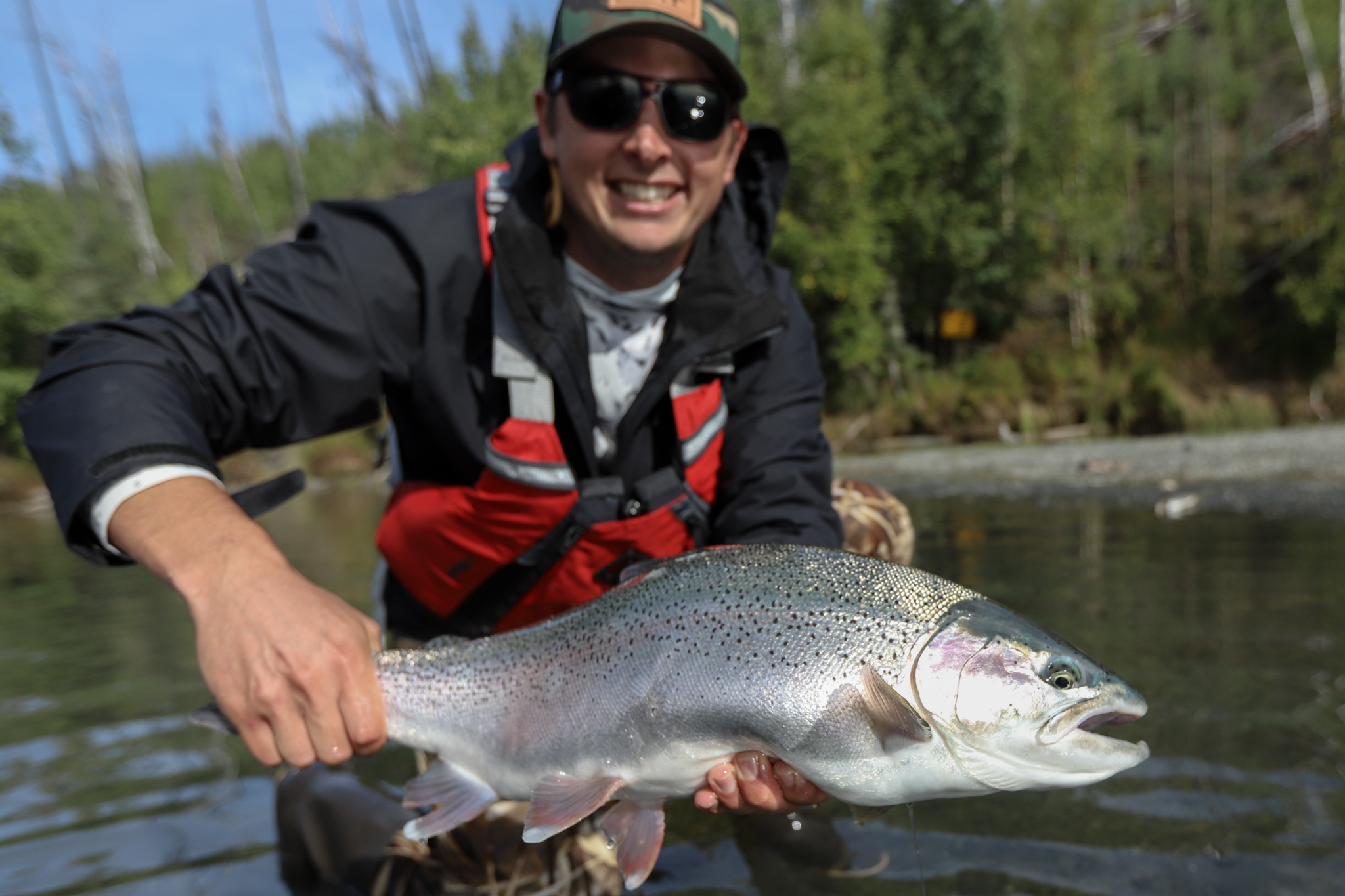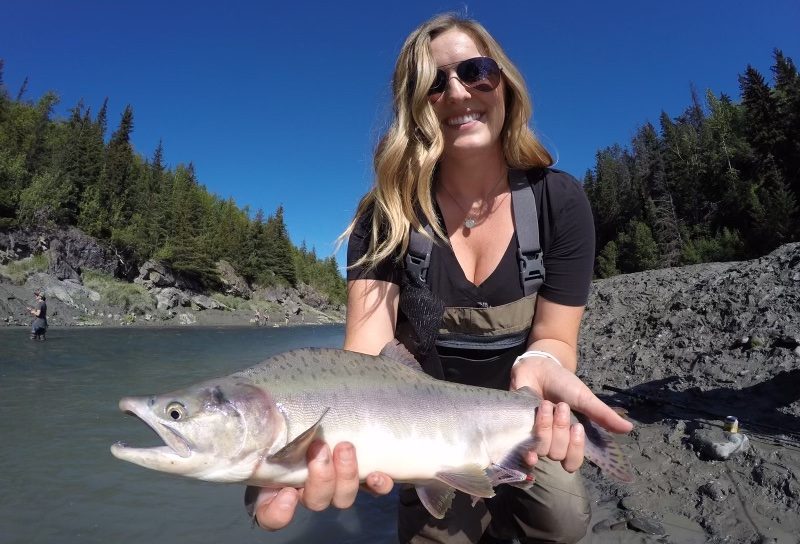 At Outgoing Angling we strive to not only provide an unbeatable experience but also deliver unsurpassed on the water instruction.  Catching fish is of course at the top of everyone's list but you should also learn something from every guide trip you take.  Learning a new skill set or advancing in a technique you already know can be just as satisfying as catching a fish of a lifetime.  We attempt to teach every angler something new and refine beginner or intermediate guests into outstanding anglers.  With typically instant gratification and constant attention from a guide, what better way to learn?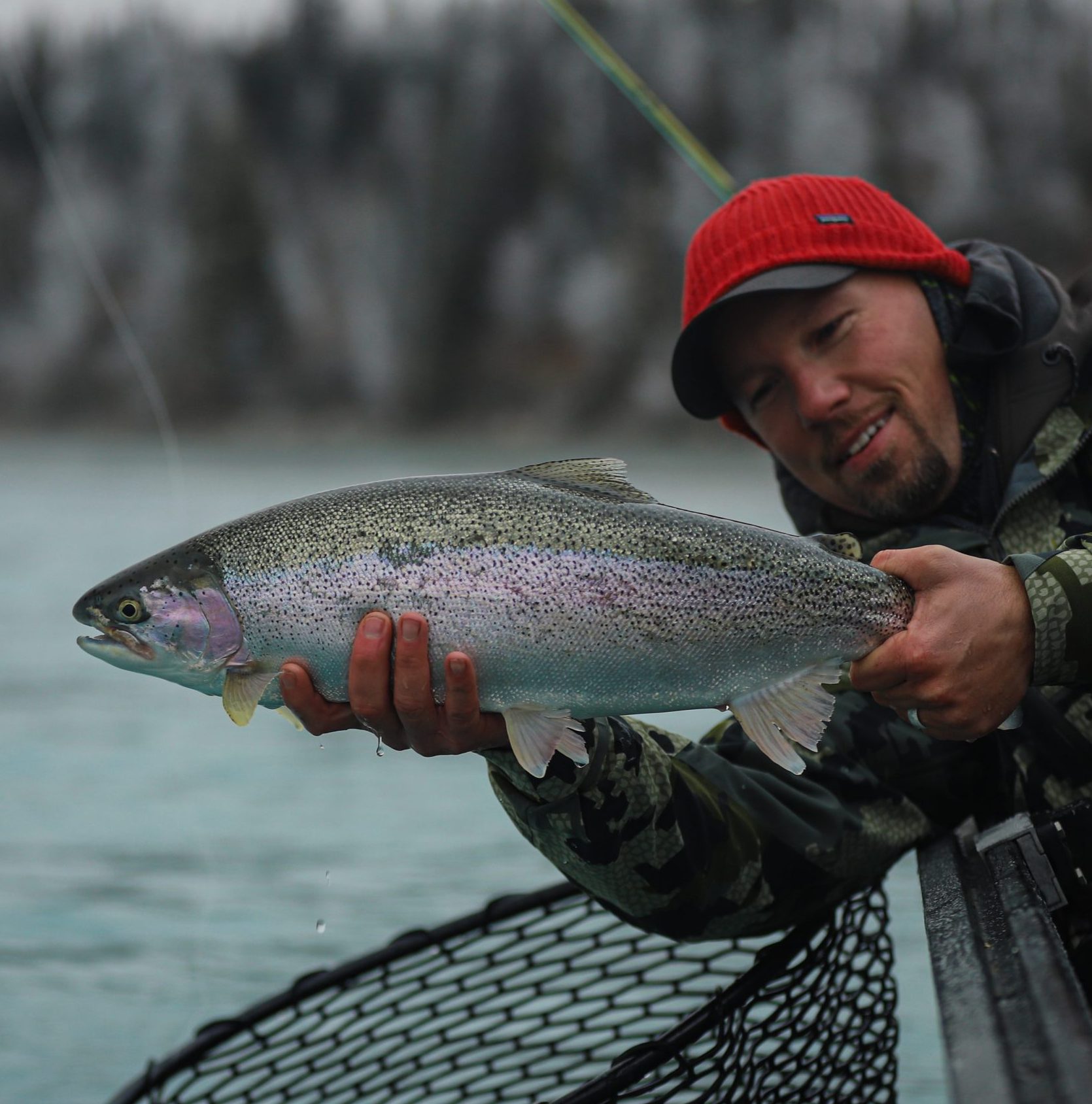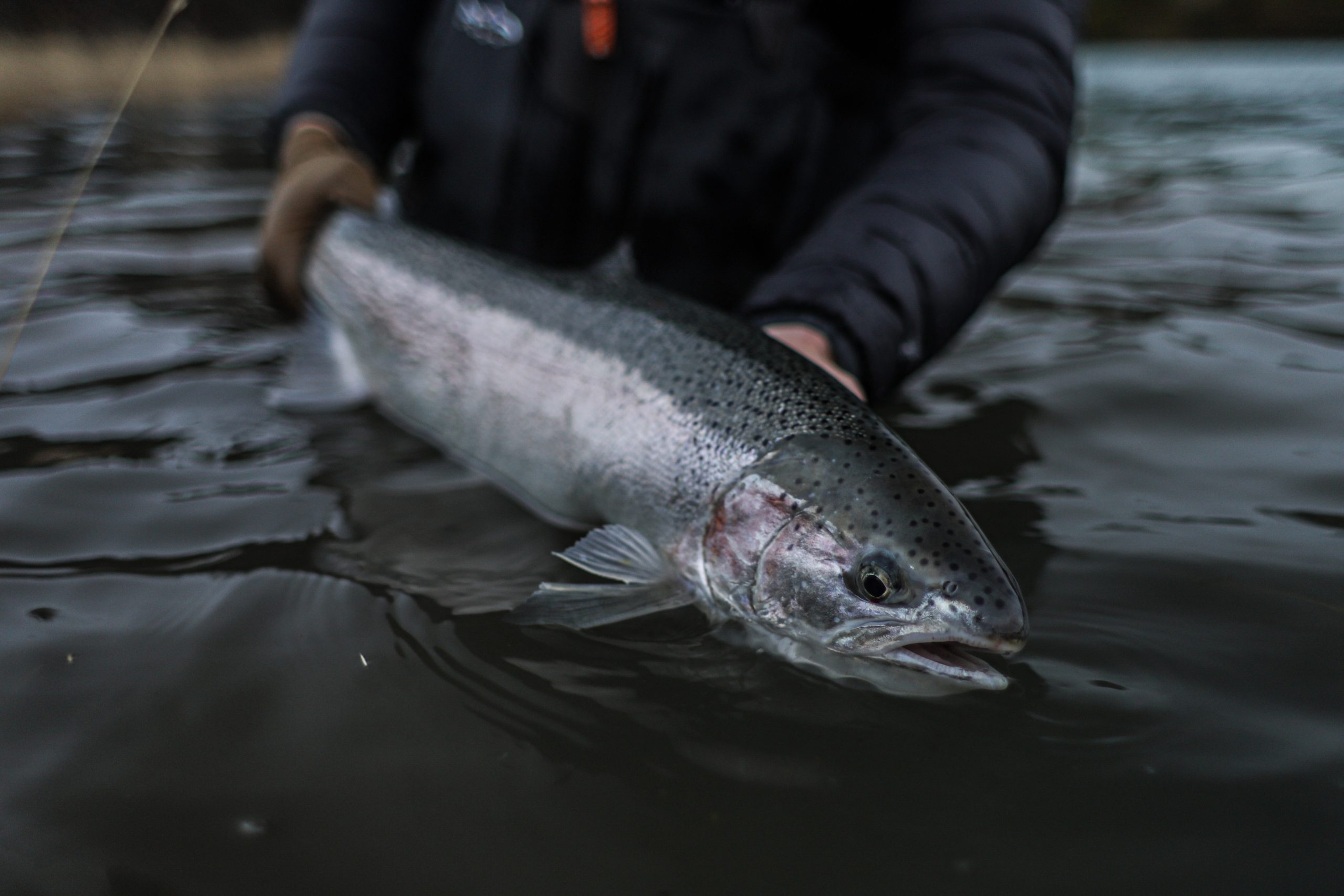 Kenai River Trout Fishing
Big Rainbow Trout!
The Kenai River posses the best and longest trout fishing season in the state.  Some fly-out rivers may have competitive trout fishing during part of their season but the Kenai River is a world class trout fishery year round.    
Outgoing Angling employs and represents some of the best trout fishing guides on the Kenai Peninsula.  We love all fish but our guides are incredibly passionate and knowledgeable about Alaskan rainbow trout.
Trout fishing on the Kenai river is had from either a drift boat or power boat whether fly fishing or conventional fishing.  Both fly and conventional methods are effective and have their advantages recurrently.
Steelhead are also present on the Kenai Peninsula seasonally and offer a different means of capture, angling technique and endeavor.  We have one of the best wild steelhead fisheries left in the word, come and see.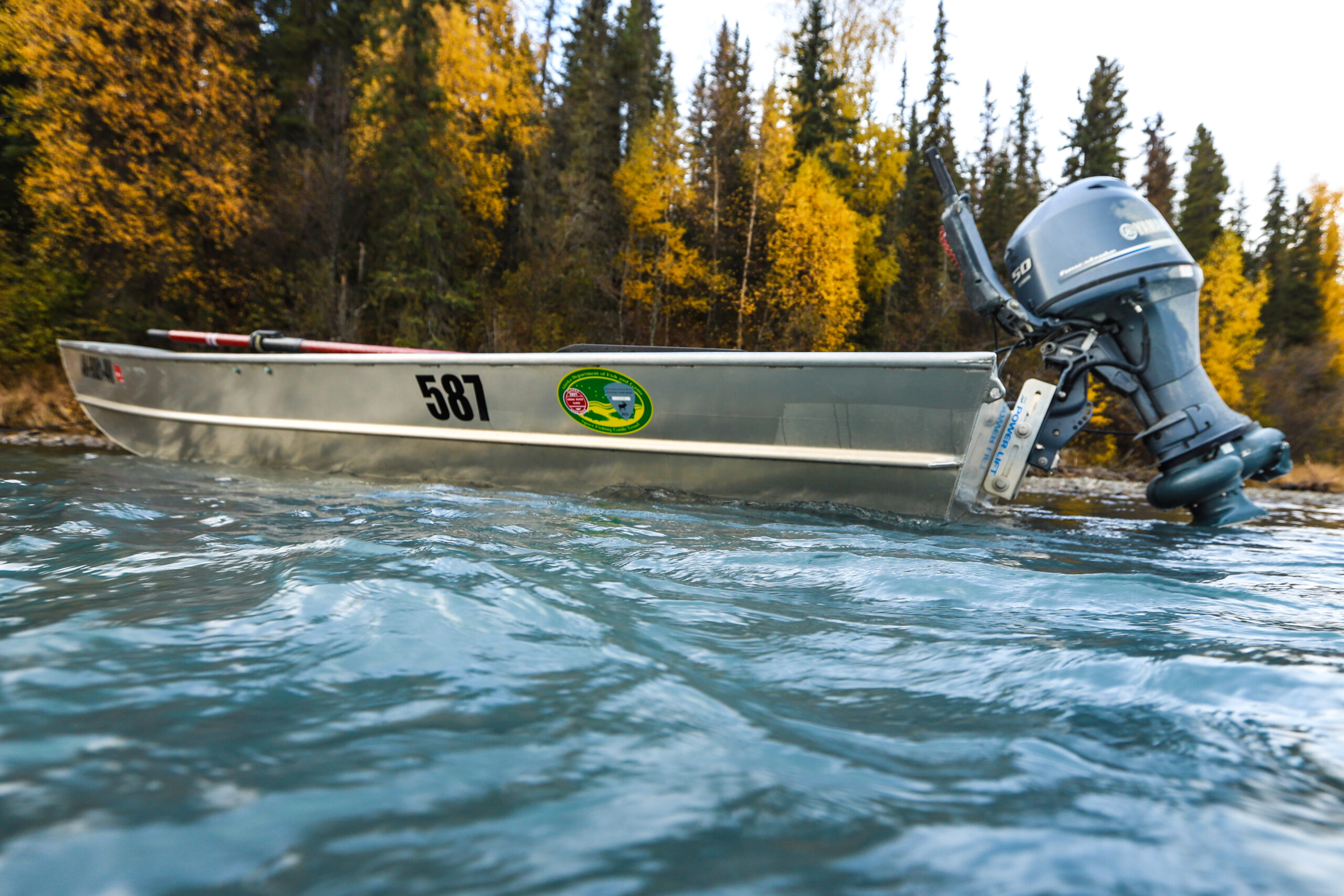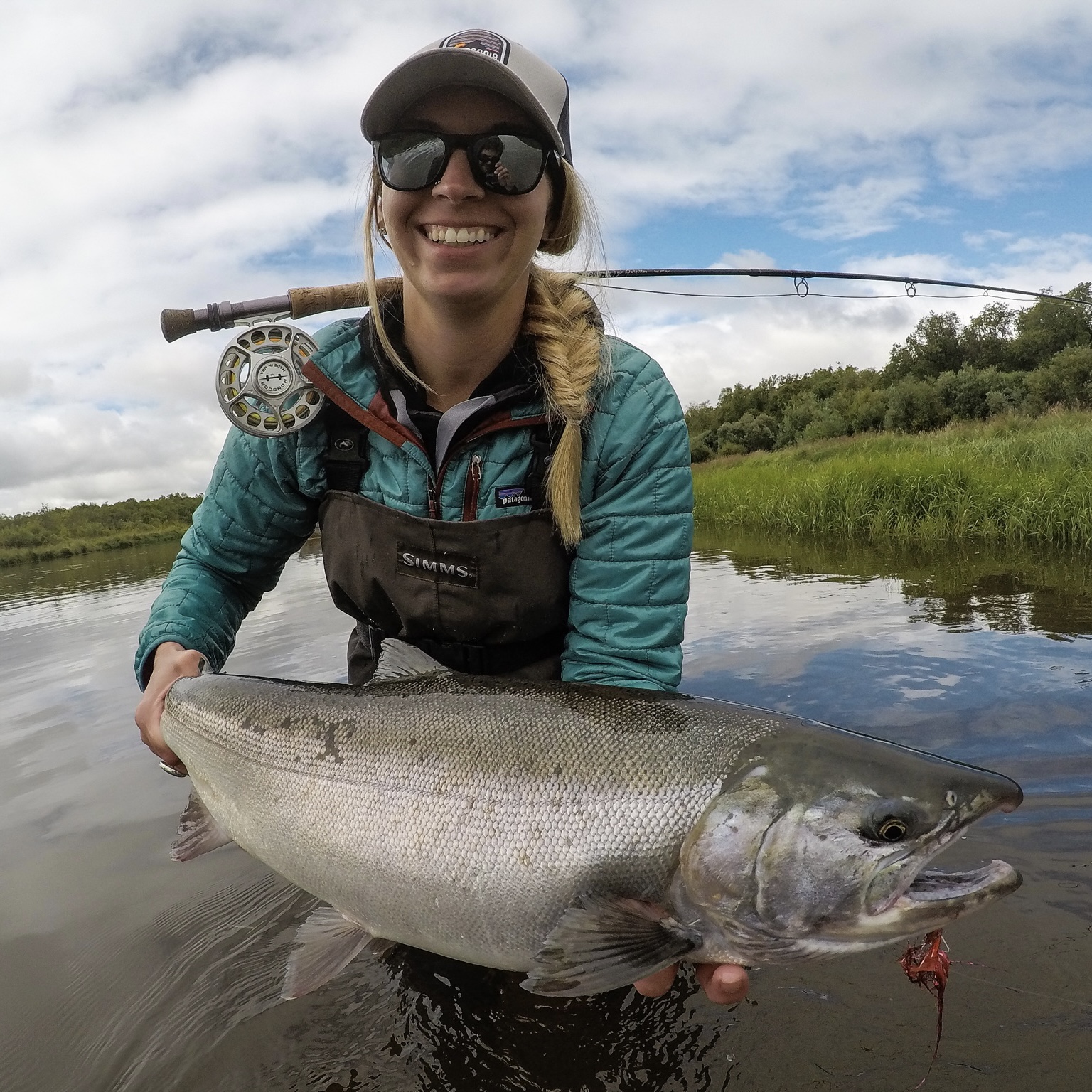 At Outgoing Angling we supply everything necessary for your time on the water.  Our equipment is not only adequate it's very nice and specialized for the task at hand.  We supply equipment to capitalize on whatever skill level is present that day.  Rods, reels and lines have all been selected purposefully for each individual angler and technique employed.  We supply anglers with some of the best equipment possible and rarely matched by other outfitters.
What we provide –
Rods, fly, conventional and spinning.
Reels, suited to match technique.
All terminal tackle, lures and flies.
Waders and boots.
Positivity, patience and professionalism.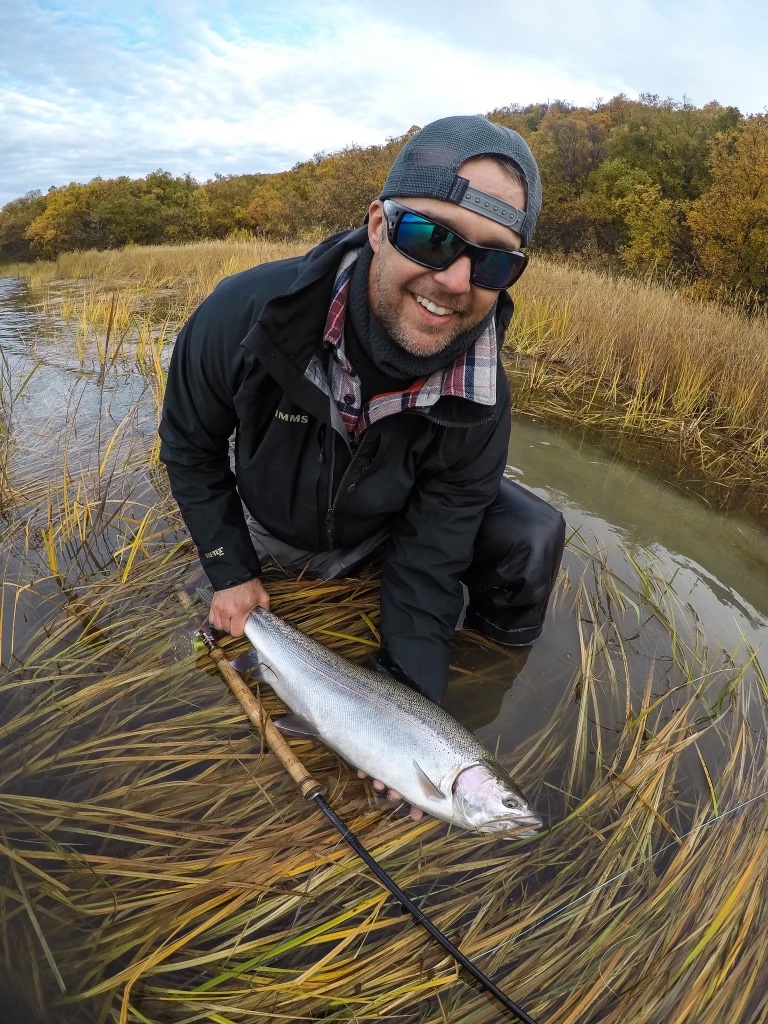 Spey fishing is both a fun technique to acquire and implement, Spey casting is extremely efficient and also highly addictive.  Many anglers are completely enamored with this method, refuse to fish in any other manner and travel great distances to catch specific species on spey rods.
Spey Fishing on the Kenai River offers a distinct advantage given the river's size and rate of flow.  Whether you're an expert or have never held a two-handed rod before, one of our spey fishing guides will be glad to cut you loose on a productive run or start from square one with beginner casting lessons.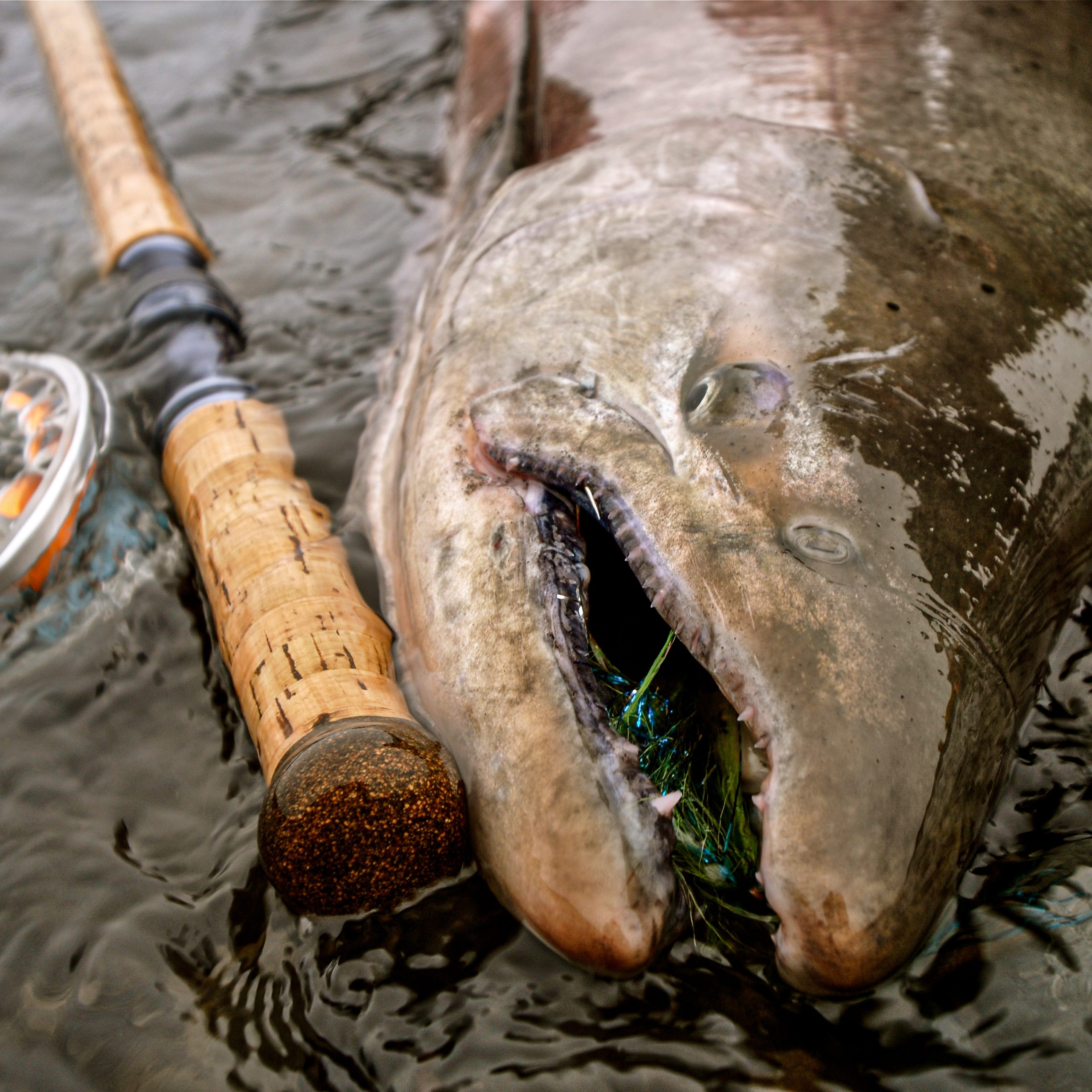 King Salmon on a fly rod can be considered a unicorn but are completely attainable in Alaska. This includes locations like Kasilof River, Kenai River, Mat-Su Valley and Copper River Valley, where king runs are still fairly strong.  There's no better way to catch a king than on a down and across presentation on a spey rod.
Outgoing Angling offers Alaska Fly Fishing trips and king salmon camps on some of Alaska's more remote rivers, many rivers with great fishing have an opportunity for waterside camping. Camping alongside a good king fishing river ensures your angling time and usually is a way of getting far from crowded waters.
Micro Spey and Trout Spey are growing in popularity among the fly fishing community and for good reason. Using an extra light spey or switch rod to target trout or any fish on the swing is a blast. A 5 weight spey is a common line size for micro spey or trout spey. 
The Kenai Peninsula offers several great options for spey fishing including full length spey rods and micro spey rods.  Targeting trout on the Kenai River is a great quarry for the average spey angler,  one could learn the basics of trout spey and then take what they've learned to the big leauges then targeting king salmon and steelhead. 
Outgoing Angling provides comprehensive spey casting lessons, where we specialize in both teaching the fundamentals of spey casting as well as refining decent casters into great casters.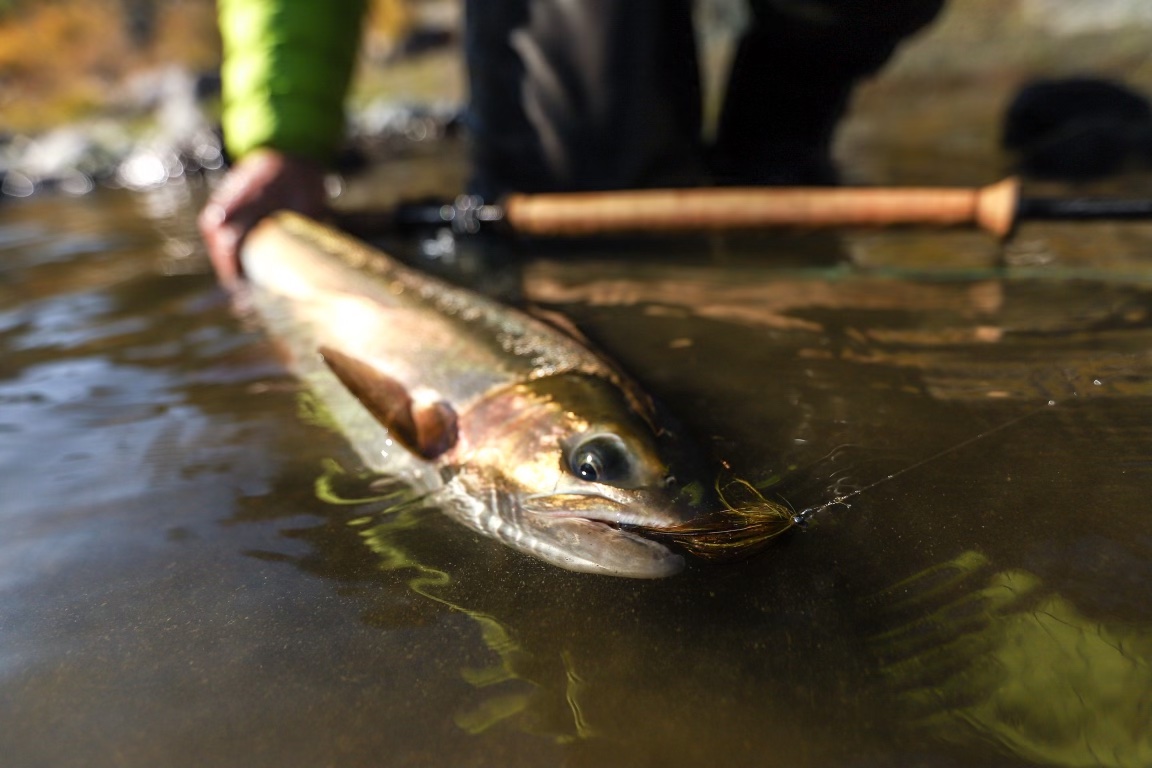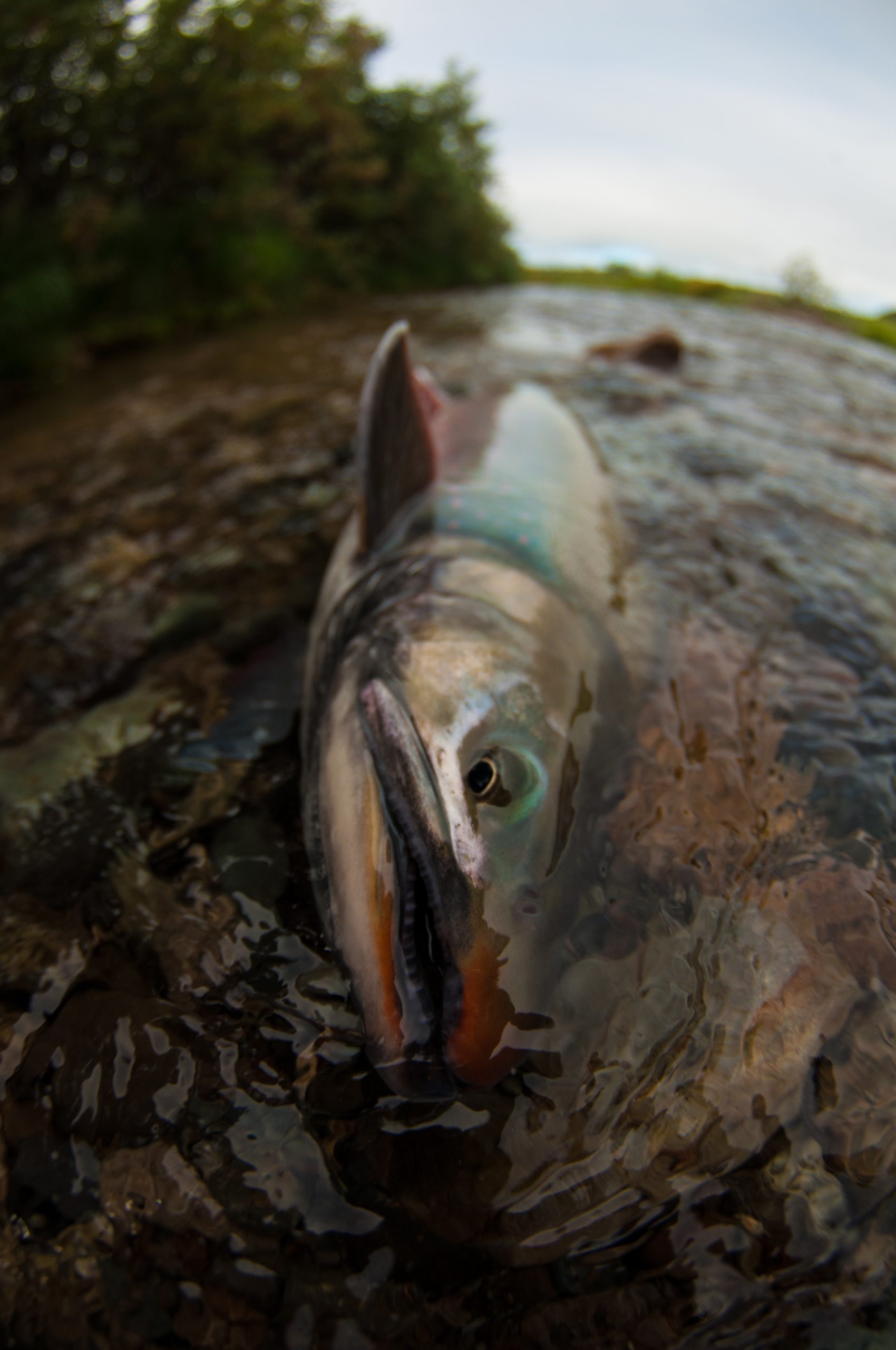 Outgoing Angling Alaska Fly Fishing Trips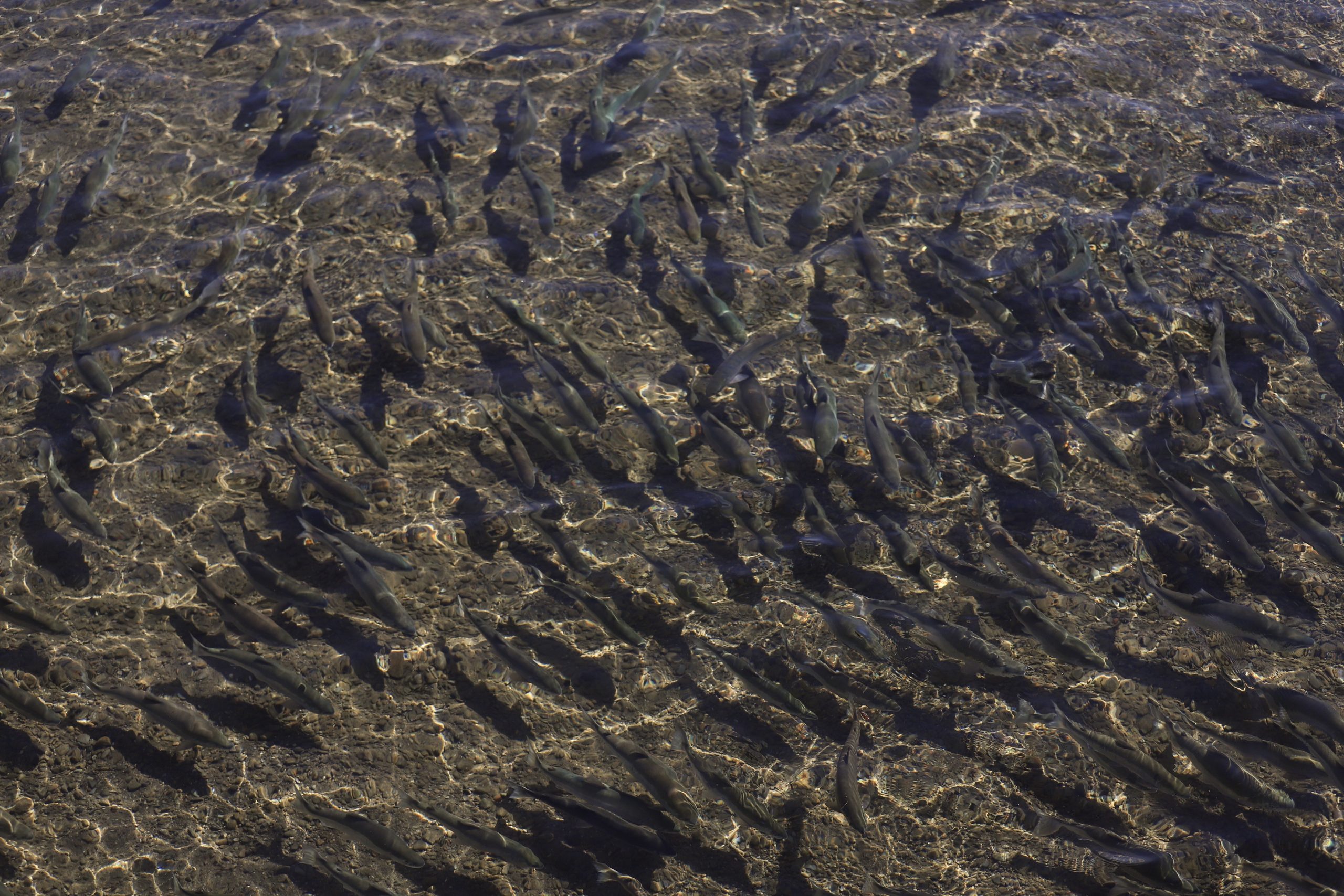 Alaska Salmon Fishing
The most prolific and sustainable salmon fishery in the world is right here in Alaska. Alaska boasts major runs of all five species of Pacific Salmon.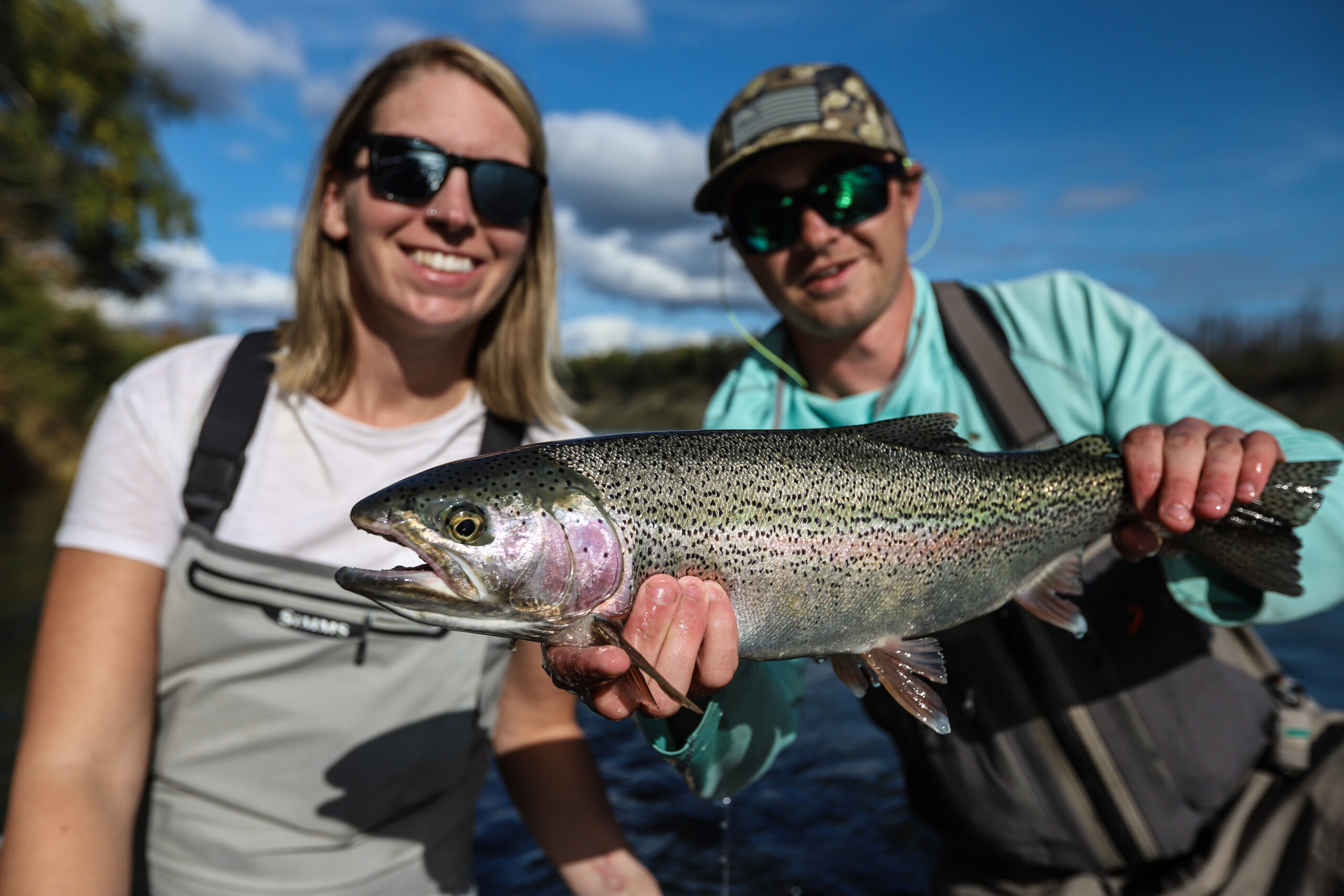 Alaska Trout Fishing
Alaska is one of if not the best rainbow trout fishing destinations in the world.  Come see what it has to offer and catch your trout of a lifetime.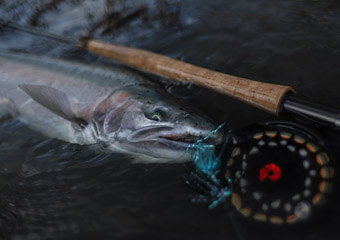 Steelhead Fishing
What's better than rainbow trout fishing in Alaska? How about a huge rainbow trout that lives in the ocean only to return to its home river and eat your fly?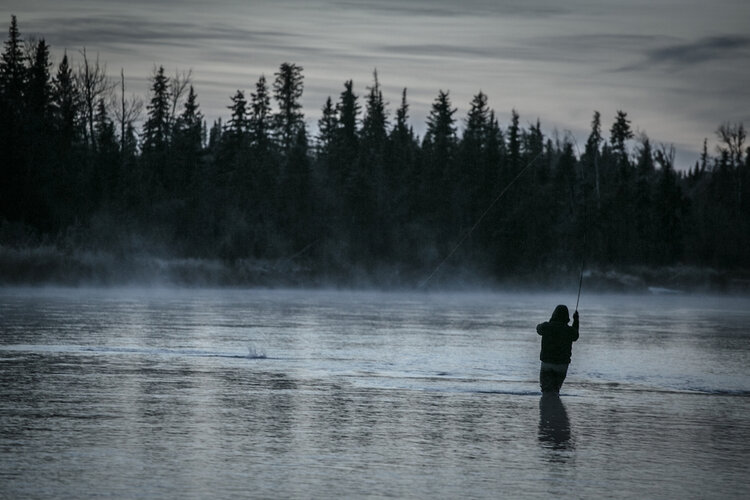 Kenai River Fishing
The Kenai River is one of the most beautiful rivers is the state of Alaska and one of the most prolific salmon and trout fishing rivers in the world.  There's a lot of hype surrounding the Kenai River and its fish, most of it's true!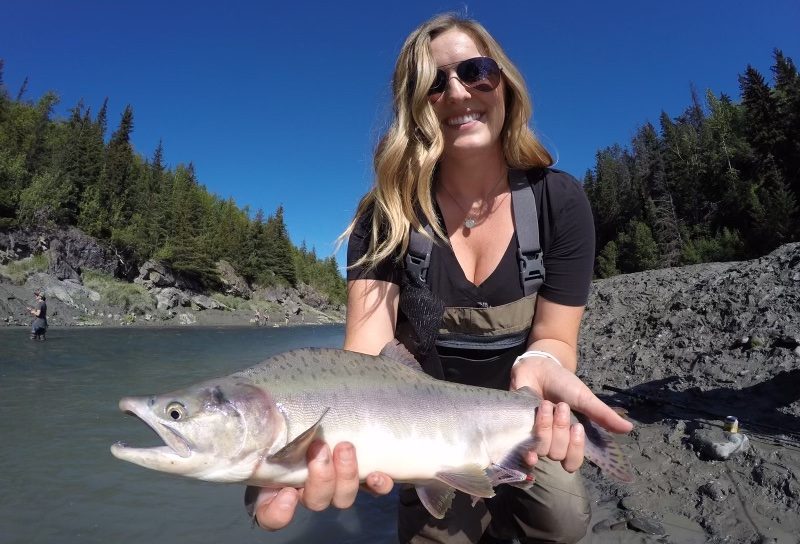 Anchorage Fishing Guide
Within two hours of downtown anchorage lies excellent salmon and trout fishing with some solitude, excellent scenery and wildlife.  Theres a lot to do and see on a quick day trip out of Anchorage, including rafting fishing and even bear viewing.