Looking for a fishing adventure while visiting Anchorage Alaska?
Fishing around Anchorage, Alaska:
The greater Anchorage area offers a lot of options for fishing and adventure.  While most areas close to town are well trafficked by other anglers, a short drive or local guide can put you on very fishy water.
Within an hour of downtown Anchorage lies a plethora of water and rivers, many of these rivers fill with salmon seasonally and are home to resident trout, grayling and char species.  Right outside of Anchorage lies several options for float trips and rafting.
Most pieces of good-looking water have fishing opportunities as long as it's accessible.
Within two hours of downtown anchorage lies excellent salmon and trout fishing with some solitude, excellent scenery and wildlife.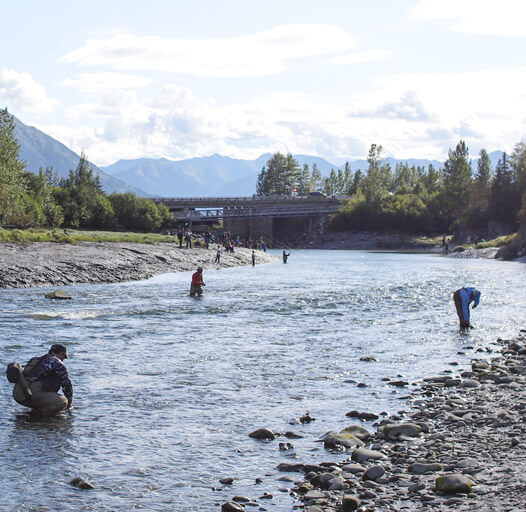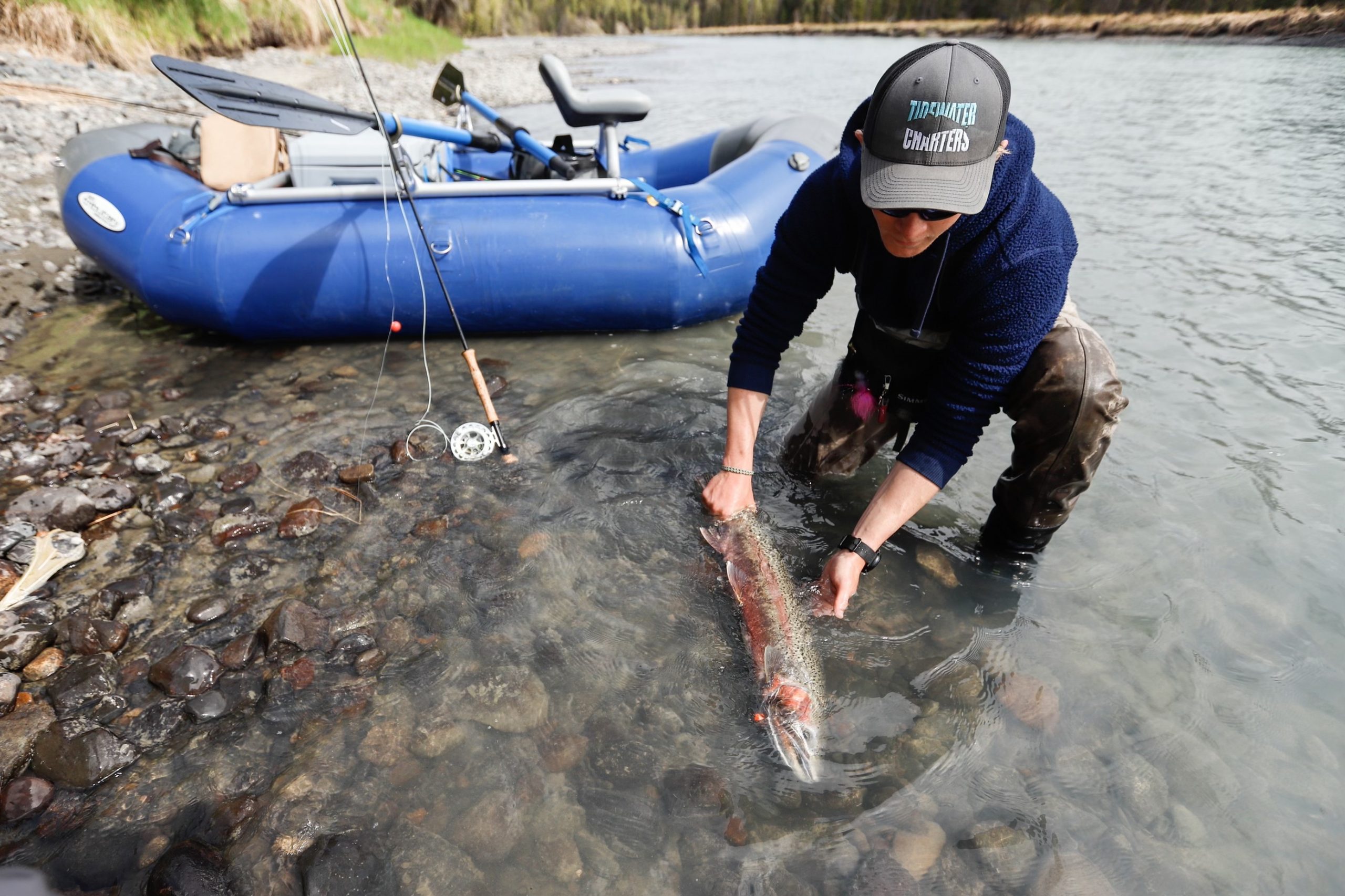 Fishing outside of Anchorage: