Steelhead Fishing
in Alaska 
Ever catch a wild Alaskan Steelhead? 
What could be better than a rainbow trout? How about a huge rainbow that has traveled the vast oceans only to return to its home river, eat your fly and take you for a ride?!
The typical Alaskan Steelhead is a fall run fish that winters in a lake or river and spawns in the spring.  Also anadromous, these fish will return from the ocean several times over their life to spawn and feed.
The Alaskan Steelhead enter the freshwater rivers in the later summer and fall and are available until the rivers freeze.
These same steelhead are in some systems, targetable again in the spring but are spawning and lackluster compared to what that they poses in the fall.  Spawning steelhead should be left alone to ensure longevity of the local populations.
Alaska sustains completely wild runs of steelhead that naturally reproduce and return in great numbers to their natal rivers.  Historically some stocking had occurred but they have been on their own as of 1993.
It's in these rivers we can catch not only steelhead but rainbow trout, dollies and even salmon on a single day or within a single run.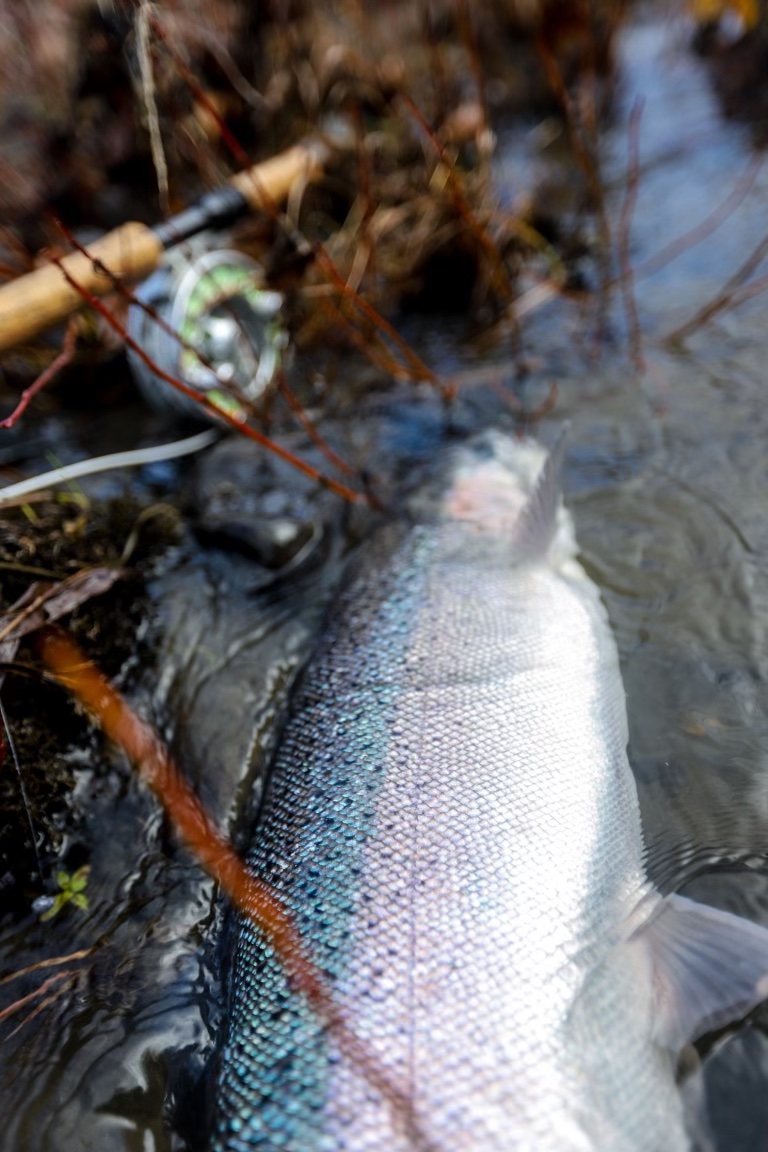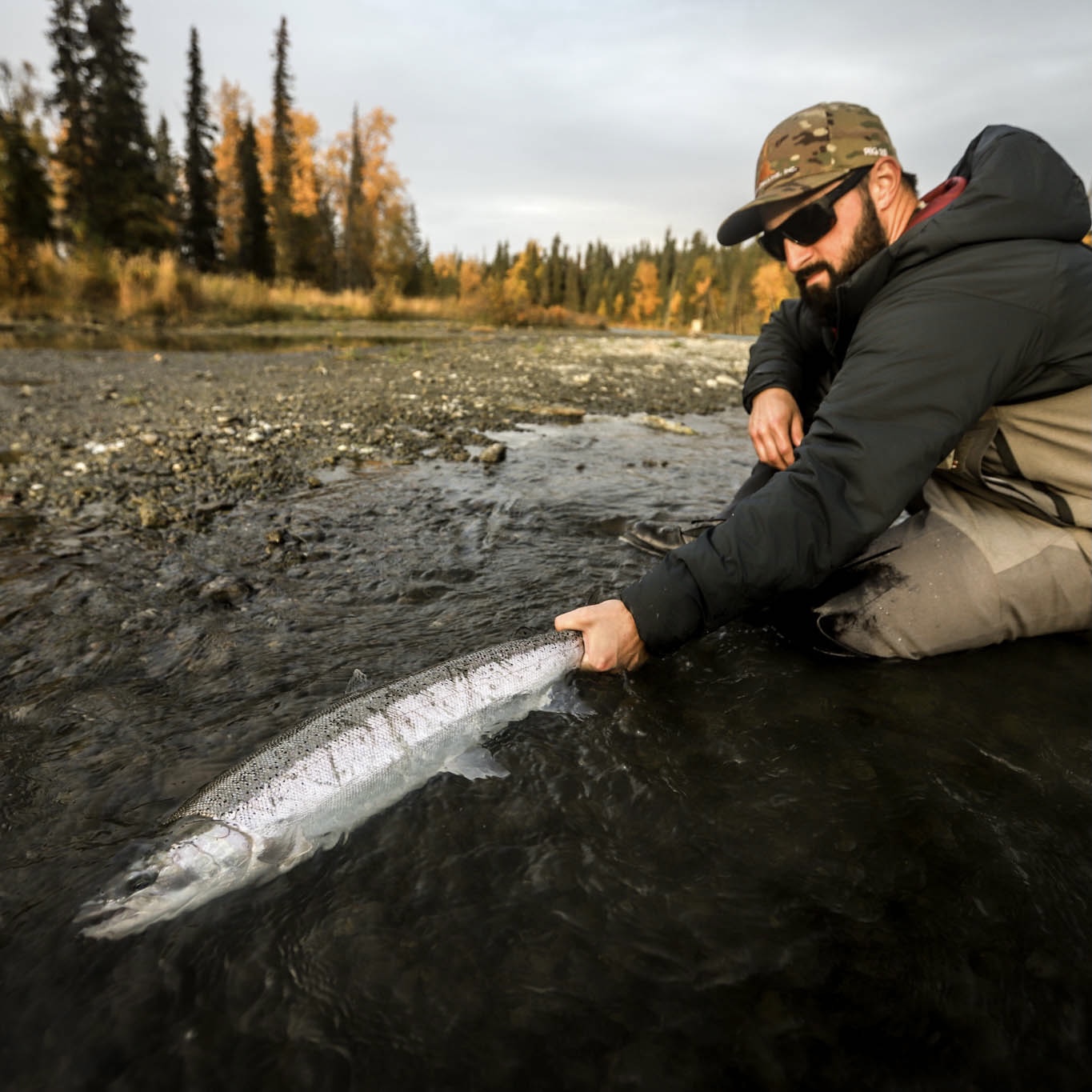 Fly fishing for Alaskan steelhead is very effective as they are some of the most aggressive and least educated steelhead in the world.
These fish average 4 – 10 lbs, are usually caught very close to the ocean, have sea lice and bad attitudes.
Unlike the Pacific Northwest, we see multi steelhead catches daily, with double-digit steelhead days very possible.  The numbers of steelhead in these rivers and streams is impressive to say the least.
The Kenai river receives a great run of steelhead every fall, the fish enter the river and sit among the rainbows waiting for salmon eggs and flesh.  Steelhead can be caught in the Kenai River from August to April.
The local watersheds containing Alaskan steelhead are very diverse, from streams you could jump across to rivers vast and wide.
There are many different techniques for Alaska Steelhead fishing, from dry flies to beads, these fish are aggressive and not incredibly particular.
Spey fishing for steelhead is a great technique for covering water and locating aggressive fish in vast deep runs.  Alaskan steelhead love to eat swung streamers fished down and across!
It's very common that we fish both "strike indicators" or bobbers and spey rods in the same day while targeting steelhead.  The local water is very diverse and it takes a diverse angler and guide to fully capitalize.
It's also common to have bycatch while steelhead fishing in Alaska, dollies, rainbow trout and even silver salmon are all commonly caught by mistake while targeting steelhead.
Alaska steelheading is truly remarkable and one of the more diverse locations for watersheds, scenery and wildlife.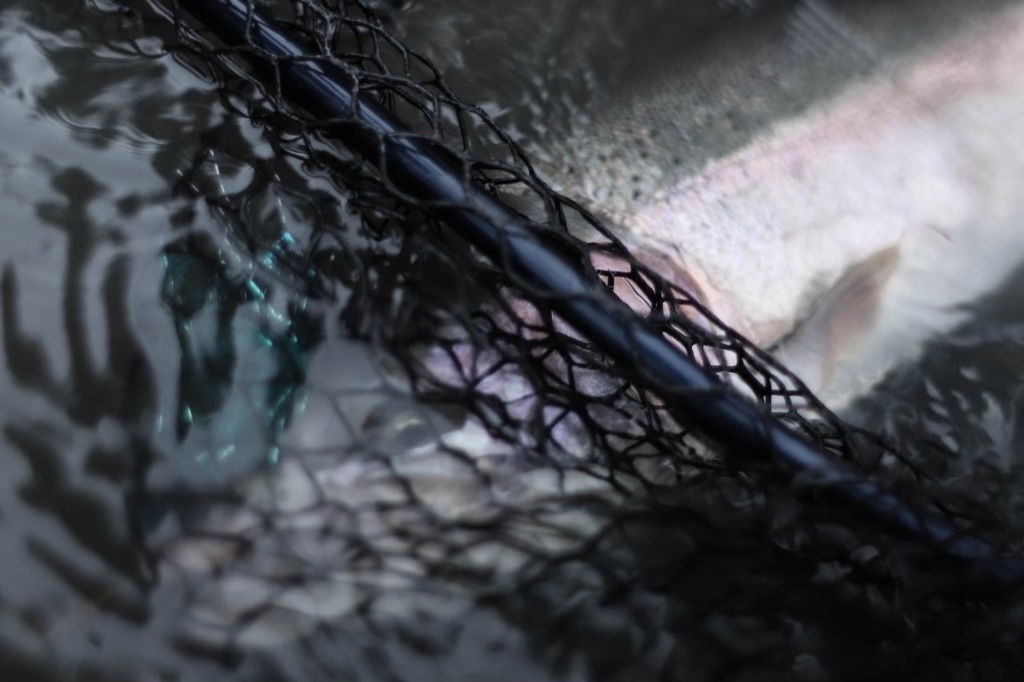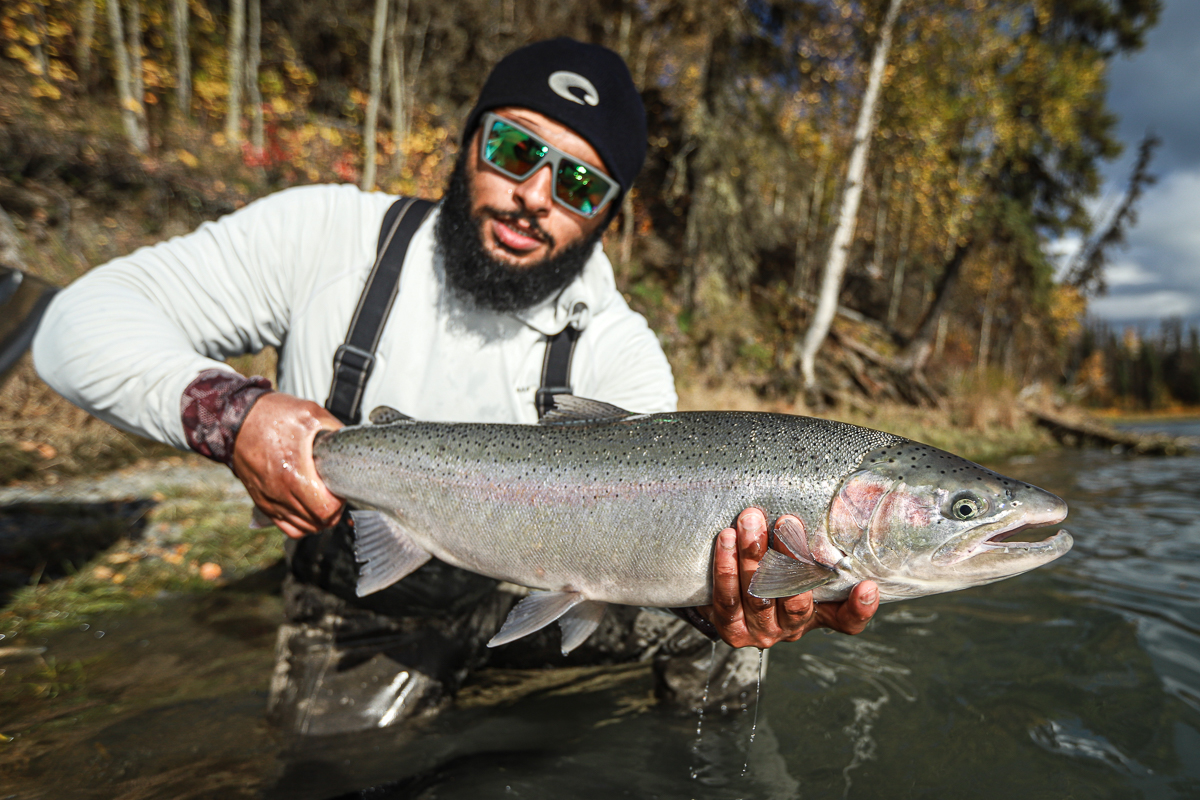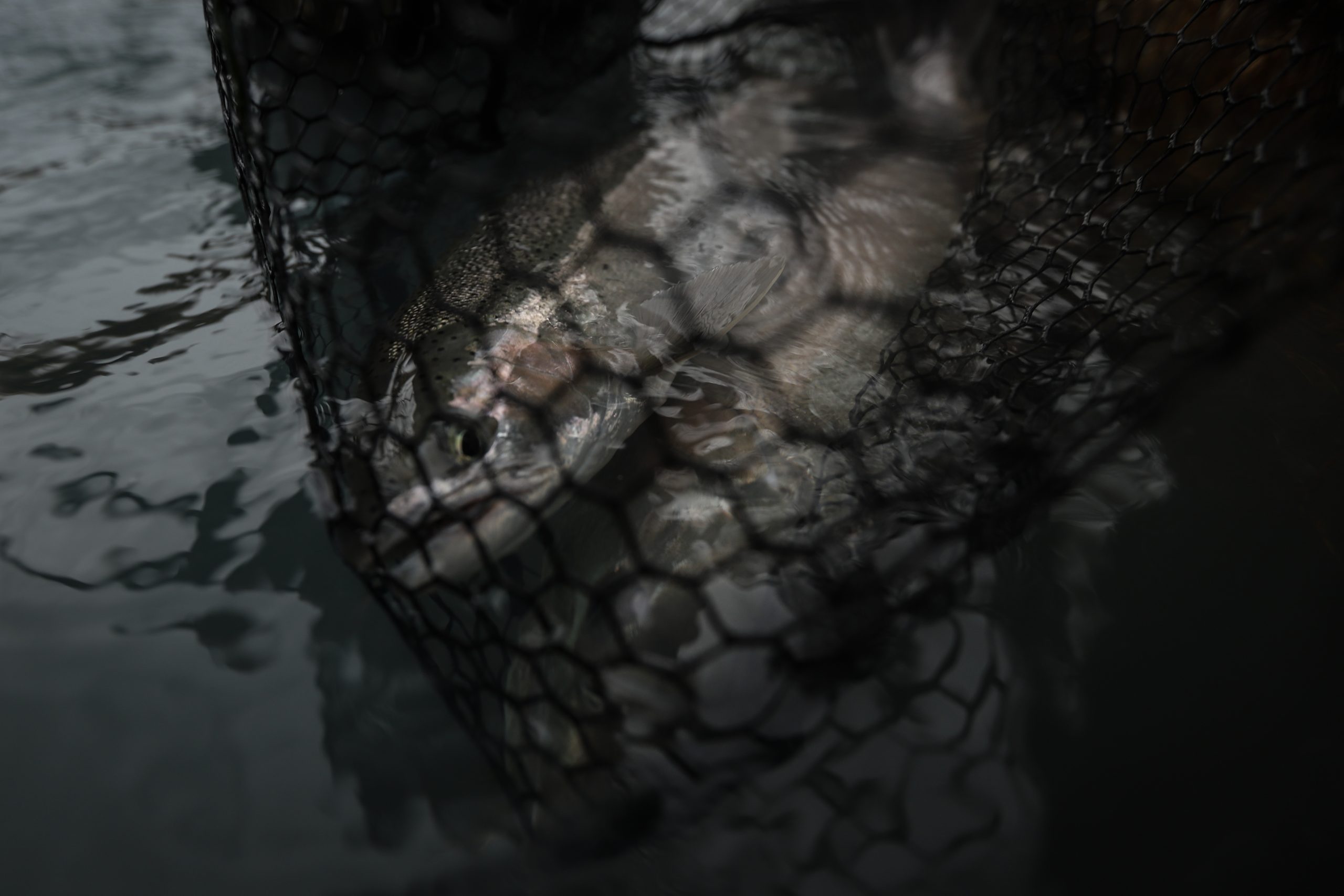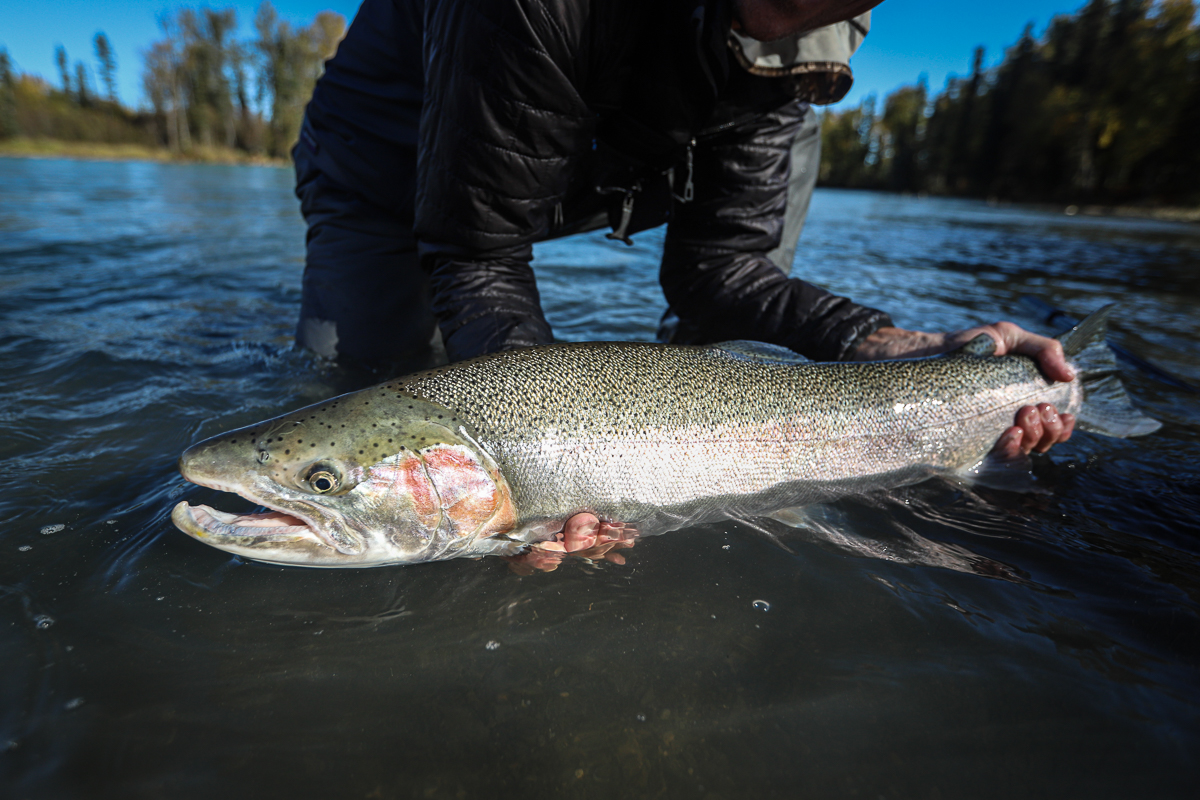 Alaskans would put their steelhead fisheries up against any others in the world.